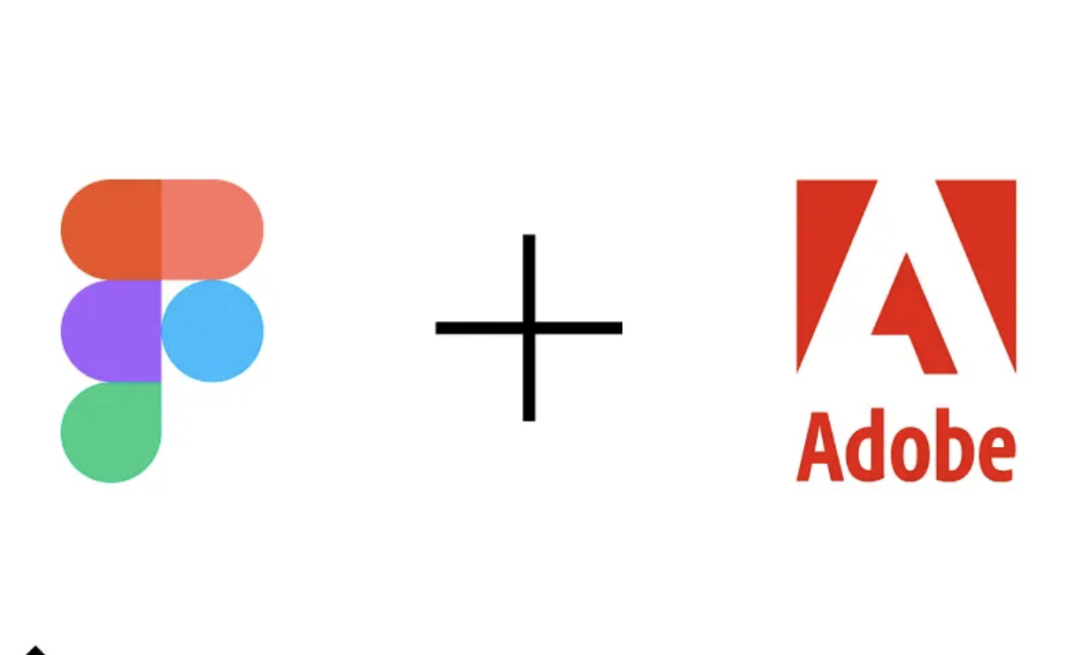 News Analysis: Will Adobe + Figma Be the Collaboration Engine to Drive Us to The Metaverse?
Disintermediate or Be Disintermediated
Written with Liz Miller, Principal Analyst and Vice President
On September 15, 2022, Adobe announced the largest acquisition of a private software company and the largest acquisition in Adobe's history. In a half cash, half stock deal for approximately $20 billion, San Francisco-based Figma would be acquired by San Jose-headquartered Adobe. Adobe is paying a 50 times annualized recurring revenue ("ARR") multiple for Figma which is expected to surpass $400 million in ARR exiting 2022.
Figma, the creative and collaboration tool darling, expects to maintain independent operations under the leadership of co-founder and CEO, Dylan Field. Figma, and Field, will slot under the Digital Media line of business led by Adobe's illustrious David Wadhwani.
Why Now, Why So Much?
To close out Adobe Summit 2022, Adobe asked the experience community, "Are you metaverse-ready?" Adobe's intent to acquire Figma is a signal that Adobe intends to reshape how brands get the hard work of being metaverse-ready done. Founded in 2012, Figma has quickly emerged as a favorite design and collaboration tool for digital product creators, app designers, developers and digital teams. With web-based creative tools ideal for the creation and management of vector graphics and digital product collaboration and prototyping, Figma has built a reputation as being a bridge between modern creative and developer communities.
Constellation's POV
Figma has been growing…efficiently and fast. Within four years of founding, Figma introduced its first public release (September 2016) and by late June 2021 had hit a valuation of $10 billion. While their vision has been lofty — to unleash creativity for anyone who wants to create with web-based tools, that vision has been paying off: $400 million in total annualized recurring revenue expected exiting this year, positive operating cash flows and gross margins of approximately 90%.
Figma's success has not gone unnoticed by Adobe and potential competitors of Adobe who wish to enter the lucrative design and collaboration space. In fact, Adobe's effort in this space, Adobe XD, did not achieve the wild success Figma was able to generate. Constellation believes that Adobe felt that it was better to pay the 50 times multiple now than risk having a scenario where an upstart massively dislodges an existing market leader. Some examples of this include Oracle acquiring BEA for middleware and SAP failing to acquire Salesforce.com in the early days.
Figma for the Creative Cloud is analogous to Workfront and Frame.io for digital experiences in providing the collaboration environment and ability to improve content velocity. Figma's model enables creatives to use any design tool and allows collaboration for a mix of hybrid work environments. These tools provide a higher value layer on top of Adobe's existing Creative Cloud products such as Illustrator, Photoshop, Premiere Pro and others. Figma's successful business strategy, if allowed to carry out, would disintermediate account control and the customer relationship as designers, creatives, and agencies utilize Figma the same way ServiceNow relegates ERP and CRM systems to the lower value transactional layer. 
What does this mean for customers?
Figma has a strong community of loyal users that love the lightweight, flexible and easy-to-use solution. Others love that Figma represented the young upstart David waging digital battle with Goliath, Adobe. Those users have expressed initial trepidation and fear when news of the acquisition was announced. While many are thrilled for the co-founders, some question where this new road leads.
Constellation's POV:
There is, as with any acquisition, the risk of clashing cultures and ruffling the feathers of change-averse customers. But in the case of Figma and Adobe, there may be more opportunities than drawbacks for any user.
All early signals point to Adobe's intention to leave Figma to run independently while simultaneously identifying opportunities to enhance functionality across both Figma and Adobe products. For Figma, this means addressing a key gripe users have: issues with complex asset types, videos and a lack of 3D support and rendering. Adobe has advanced capabilities in both video and 3D file types in recent years and Figma users will likely see this as a massive upgrade in their digital prototyping and product advancements.  
The real winners here could very well be Figma's Professional, Organization and Enterprise clients who will likely enjoy enhancements drawn from Adobe's cloud-native composable application model across Creative Cloud and Adobe Experience Cloud. We expect to see early integrations and API connections into tools like Document Cloud, AEM Assets and, of course, Creative Cloud tools. The new and well-received Adobe Express and AEM Assets Essentials feel like ideal candidates for bundling.
Adobe has been investing heavily in collaboration and connection in the last several years. From Workfront to Frame.io, collaboration and connecting the dots that lead from ideation to iteration to impact for any form of creativity. Adobe has also been tracking the growth of what they dub the creator economy, noting that today one in four people is contributing to online spaces, amplifying the need for tools and solutions that meet the needs of this growing pool of creators. Figma fits this bill perfectly allowing anyone with a creative idea to work, creative collaborate and design digital products from mobile to web.
For Adobe, this pick up opens up new markets and prospects for the entire digital media portfolio in the near term, and an opportunity to sell other Creative Cloud, Document Cloud and Experience Cloud solutions into the organizations and enterprises enjoying Figma. While Adobe solutions may never be the right fit for the Figma Starter users, it is easy to imagine a world where pro users hungry to expand and grow capabilities get excited for a raft of new tools and toys that Adobe can provide.
So What About the Metaverse?
Adobe quickly and boldly stepped into the metaverse conversation, pushing brands to start thinking about immersive content today instead of being caught off guard and far behind as the metaverse took shape into a viable business opportunity. The business use cases in the Metaverse are already taking shape—Constellation has already started mapping these cases and we are up to 80+ viable applications, many already in play.
Constellation's POV:
Content will be co-innovated and co-created between customer and brand in fully immersive, 3D, shared experiences. The old processes and workflows for creation are already obsolete. Metaverses will demand a new framework for how the work of experience creation gets done. And that is the opportunity that sits in front of Adobe and Figma…to ask if work, collaboration and creativity is metaverse-ready.
The question will be, is Adobe's culture ready to welcome these new product developers and dreamers to the table? Or will the siloed businesses of Creative, Document and Experience Clouds overwhelm the opportunity that seems to be made for Adobe?
What should customers and prospects do now?
Adobe has had a good track record of integration with a fairly neutral track of record of reinvesting in products post-merger. For example, the Adobe – Magento merger has resulted in a much better Commerce Cloud offering while the Adobe – Marketo merger has customers complaining about lack of investment into the offering, sometimes unaware of the significant work being done behind the scenes to ensure platform-wide integrations.
With Marketo, the shift to the unified Experience Data Model (XDM) was hardly the big sexy feature announcement customers craved, but made the account level intelligence possible in the customer data platform. More recently with the acquisition of Workfront, integrations have purposefully connected key tools between Creative Cloud and Experience Cloud for true end-to-end work.
Constellation recommends that existing Figma customers and prospects reach out to their account teams and obtain commitments on product direction and release roadmaps. Those enjoying the starter level freemium model should not see much disturbance in offering, but expect to see more offers for those bundled adjacent solutions in Creative Cloud.
Where possible, Enterprise level customers should negotiate longer term contracts with Figma's existing pricing models as Adobe's pricing models post-acquisition often cost more. Existing Adobe customers who own Figma should begin the process of understanding potential pricing changes and potential bundled discounts before the deal is expected to close in 2023. And existing Adobe XD customers should start to inquire about integrations across the whiteboarding and product prototyping features in Figma and more specifically FigJam to understand where and how these offerings will be integrated to collaboration flows.
The Bottom Line
While investors will remain cautious on Adobe's bold move in the market, Adobe's acquisition in hindsight will most likely prove to be strategic and bold in bringing a competitor into the fold before it completely disrupts Adobe's business model. As creative and design tools become commoditized, and collaboration tools once seen as innovators stall or grow stale, customers seek more value in brainstorming, collaboration and prototyping tools that improve both creativity and productivity across an expanding portfolio of digital products.
Adobe's experience in integrating Workfront to bring greater meaning and synergy across Experience Cloud will serve the leadership team well and be a good model in bringing Adobe's Creative Cloud assets together with Figma. In fact, Figma could emerge as the catalyst to bring better orchestration of the Creative, Document, and Experience Clouds in the Adobe lineup which could benefit customers and prospects seeking to harmonize the creative and CX landscape at the start of strategy whiteboarding and digital product design iteration. In the end, all this might just take clients one step closer to realizing the Metaverse and better answering Adobe's original question of who is truly Metaverse-Ready.