News Analysis: Oracle's $9.3B Acquisition Of Netsuite Is About Cloud Consolidation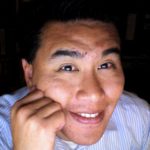 Oracle Brings Netsuite Back Into The Fold

Oracle's 9.3B acquisition of Netsuite came as no surprise to valley insiders.  The rumors have surfaced for weeks.  The surprise came as how badly Oracle sought cloud revenue and wanted to bring a friendly partner back into the family.  Constellation sees the following for the buy side:
Battle for cloud revenue continues.  Oracle, as with every cloud vendor, seeks to grow their subscription revenues.  Netsuite brings almost 800M in revenue and grows the overall market share.  This adds to Oracle's overall stock market valuations.  Moreover, Larry keeps Netsuite in the family to avoid competitors from encroaching on the Oracle market.
Serves the mid market and divisions in an end to end capacity. Netsuite gives the Oracle customer an integrated cloud ERP, CRM, and commerce suite.  Netsuite's claim to fame is that more companies have IPO'd on Netsuite than any other company and that they have served a role in enabling two-tier ERP for corporate divisions.
Addresses gaps in Oracle's Industry Cloud strategy.  Netsuite's core has been strong in manufacturing, retail, commerce, and professional services.  While Oracle addresses these products in an on-premises model, Netsuite's cloud approach fills holes in Oracle's cloud strategy in key verticals.   Commerce is a key battle ground going forward and Netsuite made significant progress with key brands. Those customers will benefit from the rest of Oracle's marketing cloud and supply chain capabilities.
The Bottom Line For Customers
Existing customers can continue with status quo.  Oracle has had a good history with post-merger integration.  Netsuite will be able to take advantage of many of Oracle's technical assets and customers can expect to benefit from the synergies.  Customers should try to renew more favorable terms before Oracle takes over in order to sign more beneficial contracts.
Prospects can be rest assured Netsuite will continue in operational capacity.  Netsuite's core niche has been helping mid market companies with an end-to-end cloud suite.  They also enabled companies who wanted to innovate in a two-tier ERP and cloud model.  Moreover, many companies have scaled their business from startup to IPO running Netsuite.  Customers will not have to worry about Netsuite's future as Oracle will serve as a good care taker.
Partners can expect some changes in the program. For partners working with Netsuite, they can expect some changes with reentry into the Oracle Partner Network.  Netsuite had started to improve their partner program.  Many Netsuite partners who are also  Oracle partners should lobby Oracle to keep the programs separate.  Why?  The Netsuite program is more partner friendly.
Your POV.
Were you expecting Oracle to buy out Netsuite? What do you think will happen to you as a customer? As an Oracle customer will you consider Netsuite for Two-Tier ERP deployments?
Add your comments to the blog or reach me via email: R (at) ConstellationR (dot) com or R (at) SoftwareInsider (dot) org.
Please let us know if you need help with your Digital Business transformation efforts. Here's how we can assist:
Developing your digital business strategy
Connecting with other pioneers
Sharing best practices
Vendor selection
Implementation partner selection
Providing contract negotiations and software licensing support
Demystifying software licensing
Resources
Reprints
Reprints can be purchased through Constellation Research, Inc. To request official reprints in PDF format, please contact Sales .
Disclosure
Although we work closely with many mega software vendors, we want you to trust us. For the full disclosure policy,stay tuned for the full client list on the Constellation Research website.
* Not responsible for any factual errors or omissions.  However, happy to correct any errors upon email receipt.
Copyright © 2001 -2016 R Wang and Insider Associates, LLC All rights reserved.
Contact the Sales team to purchase this report on a a la carte basis or join the Constellation Customer Experience