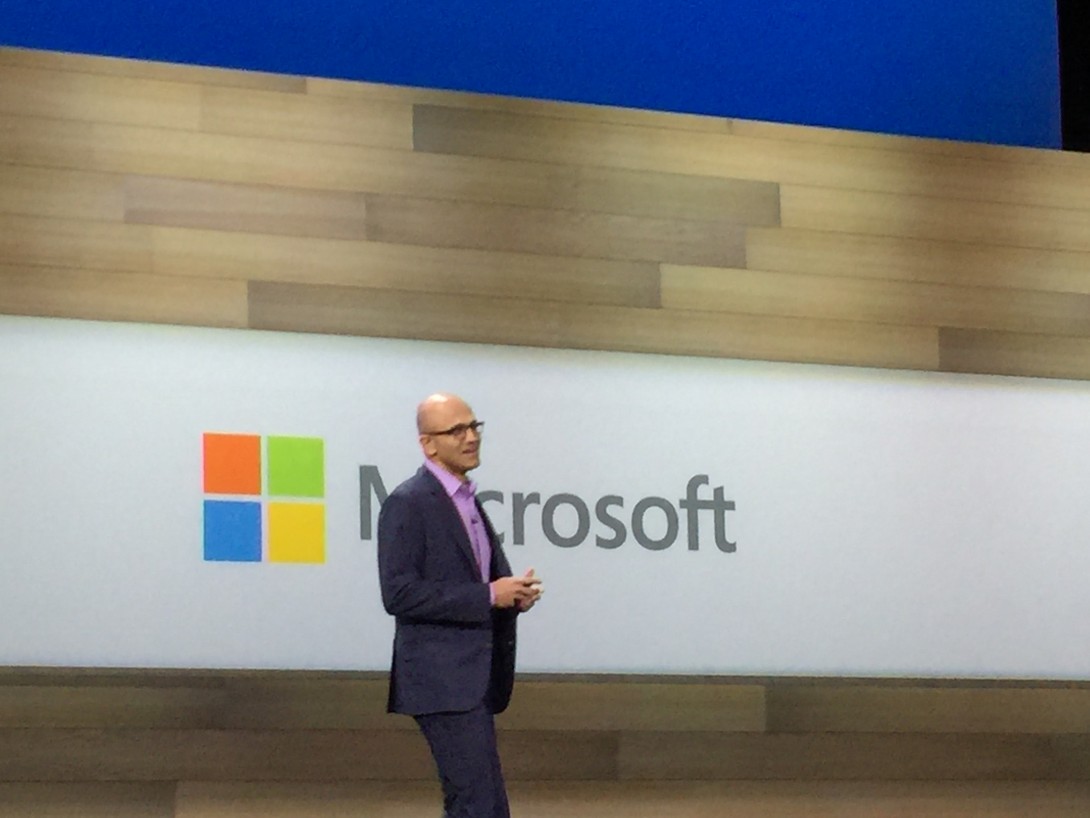 Event Report: Business Transformation Top Of Mind For Microsoft Envision #ENV16 Attendees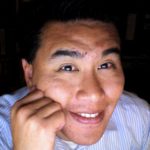 Inaugural Microsoft Envision Event Seeks To Capture The Hearts and Minds Of Business Leaders
An estimated 1800 paid attendees, 4200 partners and employees converged into New Orleans, Louisiana, for Microsoft's inaugural business decision makers conference.  The three day event which also drew 100,000 online viewers, started April 4th, 2016 and concluded April 6th, 2016.  The event themes celebrated business transformation and digital transformation.  During the keynote, CEO Satya Nadella welcomed the audience and emphasized how this event focused on, "The role technology can play in making these (transformational) changes happen."

Source: Copyright © 2001 -2016 R Wang and Insider Associates, LLC All rights reserved.
As organizations make the shift to a digital organization, that transformation requires organizations to think about the shift in their business model and how disruptive technologies will transform the business model.   Nadella's keynote echoed similar themes in the past in how organizations must move from systems of transaction to systems of intelligence and maintain a customer focus with digital feedback loops.

Source: Copyright © 2001 -2016 R Wang and Insider Associates, LLC All rights reserved.
Announcements Show Business Transformation In Action With Microsoft Technologies
While the Commander Scott Kelly interview by Microsoft CMO Chris Capossela was the highlight of the Day 1 keynotes, the announcements and demos throughout the event gave attendees an insight into the transformation possibilities that lay ahead. Three key announcements provided insight into the current and future landscape of Microsoft and its brand promise to business leaders:
Conversations as a platform show the power of personal digital assistants and machine learning for the enterprise. Following on the Build 2016 keynotes and announcements, Lillian Rincon, principal group program manager for Skype Consumer, showed how humans, digital assistants, and bots interacted in the future of computing.  In the demo, Skype users had access to Cortana and could interact with bots to initiate requests for travel bookings and food delivery.  At Build 2016, the company unveiled the Microsoft Bot Framework, which enables developers to create their own chat bots using self-service code and machine learning programs.

Point of View (POV): Microsoft's platform strategy around conversations provides insight into how digital assistants such as Microsoft's Cortana will play a role in bringing together devices and interfaces with human interaction and bots.  As chatbots improve in their capabilities, natural human interactions such as conversations play a key role in automating tasks and suggesting recommendations that augment human decision making.  Success in the space requires greater interactions and data sets to improve the precision of machine learning.  In the consumer world, Apple's Siri, Amazon's Alexa, Facebook M, and WeChat have all initiated chatbot solutions in their markets. Microsoft's conversations as a platform takes advantage of the technology provider's unique position to bring consumer tech to enterprise use cases.
Source: Copyright © 2001 -2016 R Wang and Insider Associates, LLC All rights reserved.
Volometrix and Delve deliver people analytics to improve organizational performance. The demo by Natalie McCullough, Volometrix's Chief Revenue Officer, showed how an organization could apply analytics to improve organizational performance.   During the demo, people anayltics identified a potential $30M in cost savings by eliminating one meeting.  Using the Office Graph and Delve, Volometrix traverses departments, geographies, levels, functions, and organizational structures to analyze the cost and opportunity cost of each process in an organization.  Other capabilities including the flagship time and relationship metrics and performance dashboards that help improve the future of work.

(POV): From sales productivity to employee engagement to organizational simplification, Microsoft brought the capabilities of its September 2015 Volometrix acquisition with the Office Graph through Delve.  Delve surfaces personalized content across Office 365 sources such as SharePoint, Exchange, Yammer, and OneDrive for Business and brings users information based on what they and their teams are working on while maintaining security and permissions.  Organizations seeking a data driven approach to the future of work should consider how these offerings can bridge the gap in insight to action for HR departments and operations.
Source: Copyright © 2001 -2016 R Wang and Insider Associates, LLC All rights reserved.
Support for enterprise class blockchain technologies to financial institutions with R3 partnership.  Microsoft's Executive Vice President for Business Development, Peggy Johnson, announced a strategic partnership with R3, a consortium of 40 leading banking institutions to bring blockchain technologies to market.  Member banks will utilize Microsoft Azure as the platform to access over 45 Blockchain-as-a-Service solutions from partners.  Microsoft will provide dedicated services and support to R3 members for the block chain lab efforts.

(POV): Financial institutions and technology providers have flocked to the promises of block chain technology made famous by BitCoin.  However the risk of consumer grade technologies creating security and risk issues have hampered efforts.  The goal is enterprise grade block-chain technology.  Microsoft brings enterprise-class security and privacy and the largest cloud compliance and certification portfolio which will give banks peace of mind as they digitize their offerings.  More importantly, Microsoft creates a blockchain ecosystem for member banks to develop, test, and deploy real-world solutions.
The Bottom Line:  This Is Not Your Father's Microsoft, Anymore

CEO Satya Nadella has embarked on both a cultural and market transformation of Microsoft and the early efforts are starting to pay dividends.  Rising on the momentum of Build 2016, Microsoft showed both humility and optimism in what it can offer organizations seeking business transformation through technology.  While traditionally focused on technology decision makers, the unique inaugural conference provides a first step in capturing the hearts and minds of business leaders looking for a trusted provider.  In fact, conversations with over 100 business leaders show that business leaders seek platforms to deliver market differentiation in an era of digital transformation. The early efforts of Envision show customers the relevance of Microsoft and the opportunities to co-innovate and co-create solutions that have not been discovered to date.   Success in the future will require better participation and inclusion by partners in the process and a greater focus on business outcomes and programming thought leadership.
Your POV.
Do you see Microsoft as a leader in delivering on digital transformation?  Will you consider Microsoft technologies in a different light? Do you miss Convergence?  Add your comments to the blog or reach me via email: R (at) ConstellationR (dot) com or R (at) SoftwareInsider (dot) org.
Resources
Microsoft Build 2016 - Day 1 Keynote Takeaways
Research Report: Blockchain: Understanding the Weak Links
Reprints
Reprints can be purchased through Constellation Research, Inc. To request official reprints in PDF format, please contact Sales .
Disclosure
Although we work closely with many mega software vendors, we want you to trust us. For the full disclosure policy,stay tuned for the full client list on the Constellation Research website.
* Not responsible for any factual errors or omissions.  However, happy to correct any errors upon email receipt.
Copyright © 2001 -2016 R Wang and Insider Associates, LLC All rights reserved.
Contact the Sales team to purchase this report on a a la carte basis or join the Constellation Customer Experience