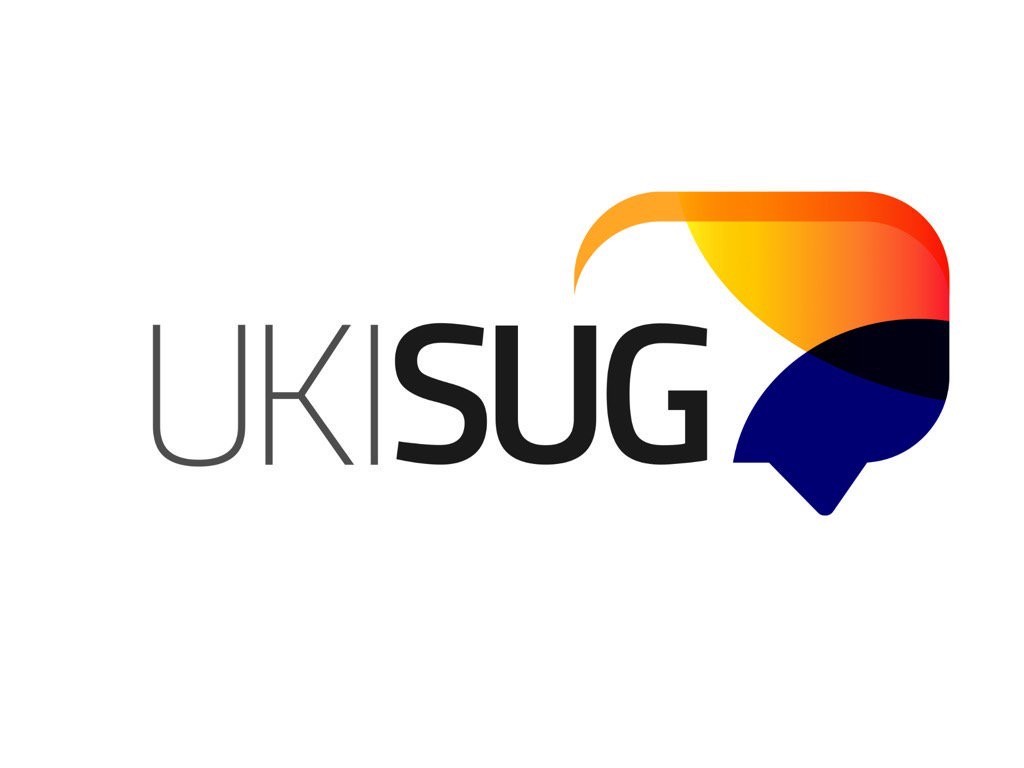 News Analysis: SAP User Base In The UK and Ireland Ready For Digital Transformation But Organizations Remain Cautious Of Vendor Claims To Assist

Recent UK & Ireland SAP User Group Report Shows Growing Prioritization Of Digital Transformation In The Boardroom
At the 2015 UK & Ireland SAP user group meeting, over 1000 delegates attended the annual event in Birmingham, UK.  Amidst the organization's own digital transformation, a new website and new logo were unveiled as well as a key survey of 107 user group members on digitalization (see Figure 1). Summary of the findings show a growing importance of digital transformation as a board room priority:
Figure 1. Results of Digitalization Research Show Prioritization By Boardrooms

Summary of the findings show:
30% of SAP user organizations have a digital strategy in place, with 36% in progress of digital initiatives without a confirmed strategy
69% stated that digital transformation is a priority for their organizations
87% noted they digital transformation of front/or back office functions
69% plan to digitalize front and back office functions
Point of View (POV): Boardrooms Sense Urgency In Digital Transformation

With the average organization facing a challenge from non traditional competitors, Constellation believes these findings reveal a strong push from  boards to their executive teams to take action before it's too late.   In fact, digital darwinism is unkind to those who wait!
Success in digital transformation requires leadership from the top and these survey results provide a leading indicator of digital transformation efforts in the UK and Ireland.   One factor could be a more progressive base of companies belonging to the UK and Ireland SAP user group than in the past.  Another factor could come from the selection bias of respondents to the survey.  In any case, these results are surprisingly above an average of 25.8% in other Constellation surveys on adoption of digital transformation.
Despite Vendor Hype On Digital Transformation, SAP Users See SAP As A Potential Partner
Vendor hype remains a key concern by user group members.  The survey showed:
58% thought vendors hyping digitalization and digital transformation
80% see little value as vendor repackage offerings
53% expect growth of data from digital initiatives
82% concerned about related security risks
47% see use or plan to use IOT
67% see SAP as a potential partner in digital transformation
53% have begun efforts with SAP
18% thought SAP was an innovator
(POV): SAP Has A Role To Play, But Much More Innovation Beyond SAP's Portfolio

As with other trends in the past, Constellation sees massive and growing vendor hype in not only capabilities, but also in repackaging offerings as "digital".  Given the demand, and the need to move fast, many organizations must pay back technical debt in the transition to digital transformation requirements.  Despite the fact that 18% of the respondents see SAP as an innovator, 53% have begun efforts with SAP with the goal of paying back technical debt and aligning longer term strategies with existing infrastructure.  Conversations with user group members show that they seek assistance in shoring up and leveraging existing SAP investments.  However, most organizations are evaluating whether SAP has a role in broader business model innovation.
Recommendations: How User Group Members Seek Path To Digital
In conversations with over 100 organizations at the Birmingham event, five key lessons learned match Constellation's experience in guidance to clients:
Identify the board level business cases for digital transformation.  Users seek design thinking sessions to revisit future business models and gain strategic advice.  Organizations must revisit new business models and anticipate non-traditional challengers.
Rebalance talent to address digital transformation requirements.  Users recognize a need for not only skills in data scientists, but also in design thinking and user experience.  The global war for talent at the upper end requires smart planning to recruit top talent.
Drive down cost of existing tech ownership to pay for digital transformation.   Organizations look to independent support options to drive down maintenance and fund new projects.  Customers also seek to optimize their existing investments.
Improve business and IT collaboration.  Success requires organizations to apply dev ops principles to accelerating innovation.  Business leaders must take responsive and decisive actions so that IT can deliver on clear requirements.
Understand the role of SAP in digital transformation initiatives.  Whether to optimize existing investments or to consider SAP in future investments, customers should map the SAP road map to an organizations' business priorities.
Get All 10 Lessons Learned From Disrupting Digital Business
As with the beginning of every revolution, those in the midst of it can feel it, sense it, and realize that something big is happening. Yet it's hard to quantify the shift. The data isn't clear. It's hard to measure. Pace of change is accelerating. Old rules seem not to apply.
Sometimes when you are in the thick of it, it's hard to describe what's happening.  In the case of digital business, these models have progressed over the past 20 years.  However, non-traditional competitors have each exploited a few patterns with massive success. However, as the models evolved, winners realize there are more than a handful of patterns.
Lesson 1 - Transform Business Models And Engagement
Lesson 2 - Keep The Brand Promise
Lesson 3 - Sell The Smallest Unit You Can
Lesson 4 - Know That Data Is The Foundation Of Digital Business
Lesson 5 - Build For Insight Streams
Lesson 6 - Win With Network Economies
Lesson 7 - Humanize Digital With Digital Artisans
Lesson 8 - Democratize Distribution With P2P Networks
Lesson 9 - Deliver Intention Driven, Mass Personalization At Scale
Lesson 10 - Segment by Digital Proficiency Not Age
Get The Book Now Before Digital Darwinism Impacts You
Purchase on Amazon
Bulk Orders: contact [email protected]
About Disrupting Digital Business
Join the Digital Disruption Tour. Events in San Francisco, Atlanta, London, and Amsterdam!
Your POV.
Are you ready to disrupt digital business?  Will SAP play a role in your efforts? Have you ordered the book?
Add your comments to the blog or reach me via email: R (at) ConstellationR (dot) com or R (at) SoftwareInsider (dot) org.
Please let us know if you need help with your Digital Business transformation efforts. Here's how we can assist:
Developing your digital business strategy
Connecting with other pioneers
Sharing best practices
Vendor selection
Implementation partner selection
Providing contract negotiations and software licensing support
Demystifying software licensing
Resources
Reprints
Reprints can be purchased through Constellation Research, Inc. To request official reprints in PDF format, please contact Sales .
Disclosure
Although we work closely with many mega software vendors, we want you to trust us. For the full disclosure policy,stay tuned for the full client list on the Constellation Research website.
* Not responsible for any factual errors or omissions.  However, happy to correct any errors upon email receipt.
Copyright © 2001 -2015 R Wang and Insider Associates, LLC All rights reserved.
Contact the Sales team to purchase this report on a a la carte basis or join the Constellation Customer Experience