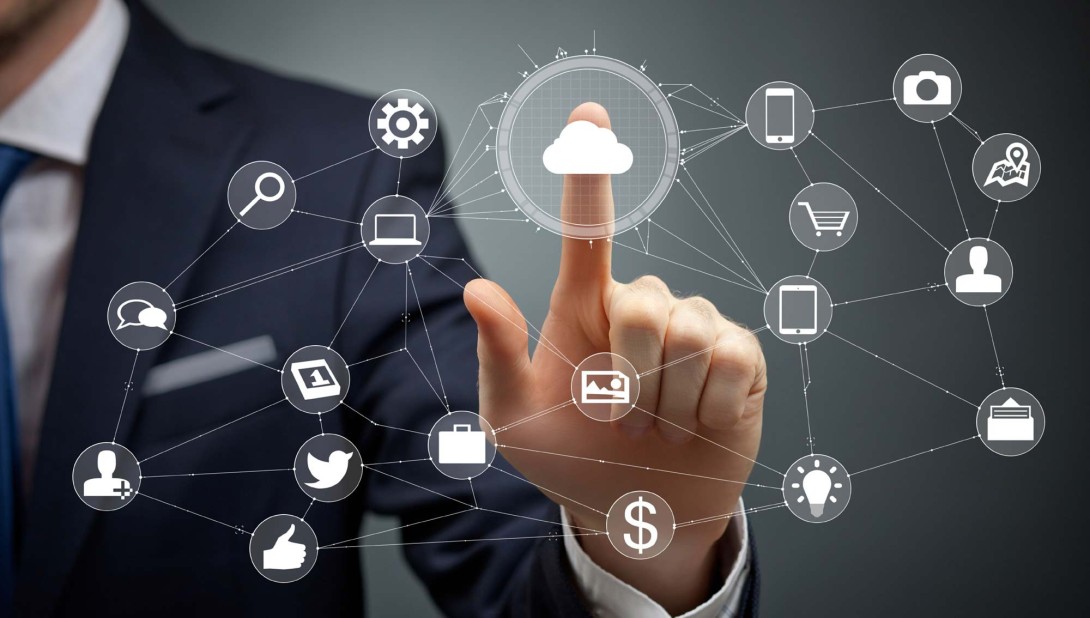 Tuesday's Tip: IOT and The Death Of OmniChannel Non-sense In Customer Experience

Stop Thinking In Channels And Start Thinking In Settings and Scenes

As organizations realize they are no longer selling products and services but delivering on experiences and outcomes, the shift to delivering on a brand promise requires the ability to deliver mass personalization at scale. This is the heart of delivering digital business value.  However, many of today's customer experience discussion focuses on linear customer journeys across multiple channels and often discuss the need for delivering on omni-channel.
Unfortunately, with the advent of internet of things (IOT) and customer experiences, omni-channel is not good enough for digital.  The design point must deliver on channel ubiquity across a wide variety of settings and scenes.  Why?  Digital customer experiences:
Move from channels to settings and scenarios.  Navigating experiences by individual channels creates a disjointed experience in mobile, in-person, online, chat, and phone.  Settings and scenarios in IOT take into account multiple contexts and channels.  Some examples of settings include an office, a conference room, an elevator, a car, and a living room.  Scenarios accommodate multiple customer journeys into each settings.
Deliver rich relevance through context.  Role, relationship, channel, identity, time, temperature, geo-spatial location, heart rate, and sentiment help provide the context attributes to deliver mass personalization.  Expect multiple context attributes in every scene and scenario delivered from beacons and other sensors in IOT.
Provide natural user experiences based on identity.  Identity provides an initial context and enables access and permissions.  Ambient identity in IOT adds to user experiences by taking the friction away from validating identity.
Scene 1: A Day In The Hospital As A Visitor

Setting 1: Lobby
You walk into the hospital and it searches to see who you may be there to see.  The patient has already provided a list of approved visitors and you are automatically guided on your smart phone to the nearest elevator bank.  A suggestion is made as this is your first visit to go by the gift shop.
Setting 2: Gift shop
You enter the gift shop and the shop already knows you are new.  A 15% of coupon is offered.  You choose a bouquet of flowers and go to check out.  The clerk informs you that the patient is allergic and suggests a bouquet of balloons instead.
Setting 3: Elevator bank
As you head back to the elevators, the elevator tells you that your family member is on 4th floor, the cardiac unit.  As you get off, you have an option to download all the latest information materials on cardiac health.
Setting 4: Patient room
You get into the patient room to visit your family member.  As next of kin, it knows to give you access to the latest chart, connect you to a chat with the physician if needed, and also alert the nurse that you have arrived.
Scene 2: A Day At The Office.
Setting 1: The Building
Imagine you start your day at work and walk into your office building.  The security system already recognizes that you are in the building and as you walk into the building, you are asked if you want to go to your floor, the 10th floor, or catch up with your boss on the 8th floor, or talk to your customer who's arrived early in the customer visit center on the 4th floor.
Setting 2:  The Elevator
As you get to your floor, your admin automatically sends a request to you on your smart phone for a lunch order for the day and your meeting schedule opens up for your next 3 hours.  All the relevant work files come up for viewing.  A chat session with your team opens up so you can monitor any questions related to you.
Setting 3: The Conference Room
You enter your meeting and no longer have to take notes.  The meeting is automatically transcribed with speech recognition and knows who is in the room and what languages they speak.  A chat session automatically starts for everyone that should be in the meeting.
Setting 4: The Car
You leave work and get into the car.   The car automatically pulls up your last call and asks you if you want to dial in.  Related notes and presentations come up on the screen based on who you are talking to.   The car notices you are out of energy so it asks if you want to go to the nearest station.
The Bottom Line: The Future of Customer Experience Delivers Intention Driven, Mass Personalization At Scale
Delivering on these customer segments of one will require a few foundational concepts:
Choose your own adventure type of journeys.  With no real beginning nor end, expect these systems to work like a Choose Your Own Adventure book. Funnels fall aside as customers, partners, employees, and vendors jump in across processes, make their own decisions, and craft their own experiences on their terms.  Journey maps must account for infinite journeys and support the customer centric points of view.
Continuity of experience.  A customer may start an experience on a mobile device, carry it with them to a car, jump into the  office, and then come back to the home.  Regardless of channel, device, platform, or situation, context is carried.  Experiences are delivered with massive context and personalization.  While customers do not expect a disruption in the experience, they do expect relevancy regardless of the context.
Intention driven design.  Currently the fashionable approach is predictive.  Predictive does a great job of using past history to predict future patterns.  Intention driven tests for shifts in patterns by setting up hypotheses and awaiting the results.  If we know a person always gets a specific type of coffee at the same time every day. that's predictive.  An intention driven system will test to see what type of coffee is purchased based on time of day, weather, relationships, location, and even sentiment gathered from heart rate or actions. The test comes from an offer or studying shifts in patterns and behaviors.  This self learning and adjusting capability is powered by cognitive computing approaches.
Your POV.
Are you ready for IOT in customer experience? Will you move from linear customer journey mapping to consider settings and scenes?  Add your comments to the blog or reach me via email: R (at) ConstellationR (dot) com or R (at) SoftwareInsider (dot) org.
Please let us know if you need help with your Digital Business transformation efforts. Here's how we can assist:
Developing your digital business strategy
Connecting with other pioneers
Sharing best practices
Vendor selection
Implementation partner selection
Providing contract negotiations and software licensing support
Demystifying software licensing
Resources
Reprints can be purchased through Constellation Research, Inc. To request official reprints in PDF format, please contact Sales .
Disclosure
Although we work closely with many mega software vendors, we want you to trust us. For the full disclosure policy,stay tuned for the full client list on the Constellation Research website. * Not responsible for any factual errors or omissions.  However, happy to correct any errors upon email receipt.
Copyright © 2001 -2015 R Wang and Insider Associates, LLC All rights reserved.
Contact the Sales team to purchase this report on a a la carte basis or join the Constellation Customer Experience