Event Report: @AirWatch #AWConnect 2015 Shows Shift From EMM To Platform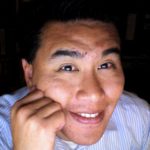 Market And Customer Maturity Reflected In 2015 Summit
Over 1,600 attendees gathered at the 2015 AirWatch Connect conference at the Hyatt Regency Atlanta.  Keynotes included appearances by VMware CEO - Pat Gelsinger, AirWatch CoFounder - John Marshall,  General Manager for End User Computing - Sanjay Poonen.
Major news from the event include:
New user privacy offerings.   Administrators and end users gain an enhanced AirWatch Privacy First program.
Mobile Security Alliance (MSA) debut.  New offering helps users simplify cybersecurity.  Partnerships include Appthority, Check Point, FireEye, Lookout, Palo Alto Networks, Pradeo, Proofpoint, Skycure, Veracode and Zimperium.
Expanded ACE application partnerships.   New solutions support ACE (App Configuration for Enterprise) native application standard guidelines and include Acacus Technologies, Blue Jeans, Boxer, Cotap, Element 55, Fotonotes, GoFormz, Kinvey, MightyMeeting, Movius, Nacho Cove, Roambi, Replicon, SAP, Socialcast by VMware, StarMobile, SkyGiraffe, TeamViewer, TeleMessage, Wandera, and X1
SAP ACE partnerships.  SuccessFactors®, an SAP Company and Concur join ACE
VMware extends Samsung partnership.   New capabilities include the AirWatch Enterprise Mobility Management and Samsung KNOX Workspace
New Windows 10 support.  Users gain bulk provisioning, support for Win32 and Universal apps, receive new device management policies
In conversations with 100+ customers, the move to play the neutral third party is resonating very well with customers as they piece together their heterogeneous environments.   Moreover, the push for partnerships bodes well as customers and prospects who expect choices in their  vendor ecosystems.
Video 1. Live Update On The AirWatch Connect Event
The Bottom Line: As EMM Commoditization Progresses, Customers Need Interoperability Among Digital Platforms
What started out as an EMM discussion has shifted to a conversation about business mobility.  Customers seek digital solutions that include foundational technologies such as cloud, mobile, and IOT to address the future of work, digital work spaces, customer experience, marketing, and consumerization of technology.  As EMM solutions evolve into interoperability platforms, customers will seek solutions that can bring together disparate best of breed capabilities such as:
End user and device management
Identity
Security
Events
Business process management
Data integration
API orchestration and management
Why? Customers seek an abstraction layer to simplify interoperability and to build their digital business architectures.  Given the current state of the market, customers and prospects can expect accelerated vendor consolidation.    The result - more tightly integrated capabilities to support interoperability with fewer vendor choices.
Your POV.
Are you ready to shift from EMM to business mobility?  Who will be your vendor of choice?  Do you know how you will instrument interoperability in your digital platform? Add your comments to the blog or reach me via email: R (at) ConstellationR (dot) com or R (at) SoftwareInsider (dot) org.
Please let us know if you need help with your Digital Business transformation efforts. Here's how we can assist:
Developing your digital business strategy
Connecting with other pioneers
Sharing best practices
Vendor selection
Implementation partner selection
Providing contract negotiations and software licensing support
Demystifying software licensing
Resources
Reprints
Reprints can be purchased through Constellation Research, Inc. To request official reprints in PDF format, please contact Sales .
Disclosure
Although we work closely with many mega software vendors, we want you to trust us. For the full disclosure policy,stay tuned for the full client list on the Constellation Research website.
* Not responsible for any factual errors or omissions.  However, happy to correct any errors upon email receipt.
Copyright © 2001 -2015 R Wang and Insider Associates, LLC All rights reserved.
Contact the Sales team to purchase this report on a a la carte basis or join the Constellation Customer Experience