Event Invitation: Webinar on Building Win-Win Relationships With Oracle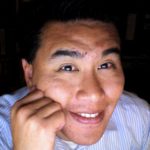 Dealing With Tough Contract Negotiation Scenarios


Join me Thursday, September 24th, 2015 from 8 to 10 am PT for a webinar chat that shares best practices in building win-win relationships with Oracle
With the experience of negotiating thousands of Oracle contracts, this is an exclusive webinar on building your Oracle relationships. Key topics to be covered include:
Oracle License Management
Contract Negotiation Tips
Software Audit Defense
Oracle Cloud Programs
Understanding the Oracle ULA
To have an effective relationship, you need to have visibility and control of your Oracle software estate, know your Oracle license position, and understand how to negotiate with Oracle for new contracts, renewals and cloud migrations.
To join, just register here to get started.
Disclosure
Although we work closely with many mega software vendors, we want you to trust us. For the full disclosure policy,stay tuned for the full client list on the Constellation Research website.
 
* Not responsible for any factual errors or omissions.  However, happy to correct any errors upon email receipt.
 
Copyright © 2001 -2015 R Wang and Insider Associates, LLC All rights reserved. Contact the Sales team to purchase this report on a a la carte basis or join the Constellation Customer Experience.