Event Invitation: Webinar on The American Eagle Story- Competing On Experiences And Outcomes In A Mobile World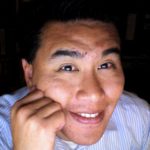 DELIVERING IN-STORE EXPERIENCES TO DIGITAL CUSTOMERS

Join me Thursday, October 8th, 2015 from 12 to 1 pm PT for a webinar on customer experience in a mobile world.
Only 37% of US brands rate their ability to achieve their eCommerce goals as very effective. As a result, most brands lack the ability to convert a large balance of prospects into revenue producing, loyal customers who could continuously provide revenue for the brand. Better understanding the customer journey and engagement preferences can help eCommerce professionals deliver an in-store experience to their digital customers.
No brand understands this better than American Eagle Outfitters (AEO). Join their Chief Digital Officer, Joe Megibow, and analyst R "Ray" Wang from Constellation Research as they explore how AEO is employing modern digital engagement strategies to drive sales across all devices.
To join, just register here to get started.
Disclosure
Although we work closely with many mega software vendors, we want you to trust us. For the full disclosure policy,stay tuned for the full client list on the Constellation Research website.
 
* Not responsible for any factual errors or omissions.  However, happy to correct any errors upon email receipt.
 
Copyright © 2001 -2015 R Wang and Insider Associates, LLC All rights reserved. Contact the Sales team to purchase this report on a a la carte basis or join the Constellation Customer Experience.