News Analysis: Inside Alphabet - G Is For Google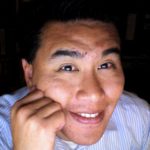 Alphabet Enables Google To Remain Innovative
On August 10th, 2015, Google co-founders Larry Page and Sergey Brin announced the formation of Alphabet, the holding company which will include Google and a portfolio of companies to spur innovation (see Figure 1).  A new website www.abc.xyz emerges and Google will still trade as (GOOG). Check out the parody of the HBO Silicon Valley comedy here (www.hooli.xyz)
Figure 1. The New Google Alphabet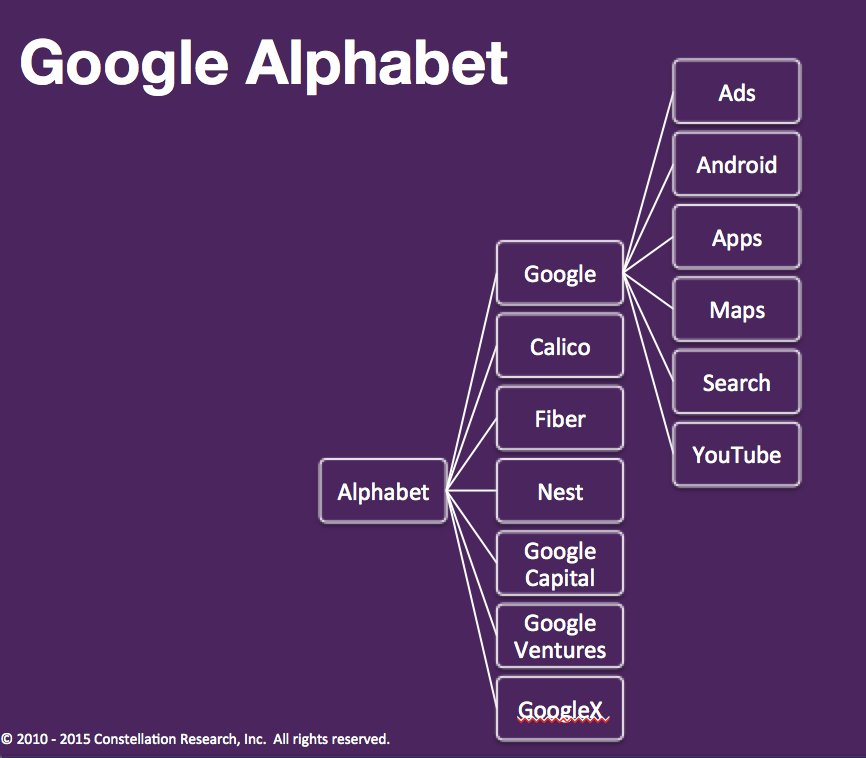 For those in the know, Google has struggle with remaining focused on the existing operations which fund innovation and the new areas which have massive market potential.  Sundar Pichai will lead as the CEO of Google which includes Ads, Android, Apps, Maps, Search, and YouTube.  Eric Schmidt will serve as the Executive Chairman of Alphabet while Sergey Brin will head up Google X.  The remaining Alphabet companies will retain their current leadership.  Arthur Levinson will run Calico. Tony Fadell will still lead Nest.
Figure 2: The Run Down News Analysis: Inside Alphabet - G Is For Google
The Bottom Line: Move Spurs Focus On Innovation, Avoids Failures Of Past Innovators
History is rife with the failure of large has-been corporate giants such as AT&T, Bell Labs, General Motors, Kodak, Sony, and Xerox who failed to recognize the failure to revinvent the company.  With innovation stifled in bureaucracy, these organizations failed to retain their ability to compete and disrupt themselves.  The new holding company Alphabet gives Google an opportunity not to repeat the mistakes of past innovation and technology giants and should enable the Alphabet leadership to focus on their specific innovation mission.  Customers and shareholders should find that this new governance model will unlock the hidden potential within Google and improve the sagging morale and low productivity among the teams.
One last note, from Robert Theis (@rmtehis), "It's a good end run around European regulators who have been wanting to break Google up"
Your POV.
Do you think Google made the right move? Will Google split the company up for divestiture? Will the one-trick pony still pay all the bills?  Add your comments to the blog or reach me via email: R (at) ConstellationR (dot) com or R (at) SoftwareInsider (dot) org.
Please let us know if you need help with your Digital Business transformation efforts. Here's how we can assist:
Developing your digital business strategy
Connecting with other pioneers
Sharing best practices
Vendor selection
Implementation partner selection
Providing contract negotiations and software licensing support
Demystifying software licensing
Resources
Reprints
Reprints can be purchased through Constellation Research, Inc. To request official reprints in PDF format, please contact Sales .
Disclosure
Although we work closely with many mega software vendors, we want you to trust us. For the full disclosure policy,stay tuned for the full client list on the Constellation Research website. * Not responsible for any factual errors or omissions.  However, happy to correct any errors upon email receipt. Copyright © 2001 -2015 R Wang and Insider Associates, LLC All rights reserved. Contact the Sales team to purchase this report on a a la carte basis or join the Constellation Customer Experience