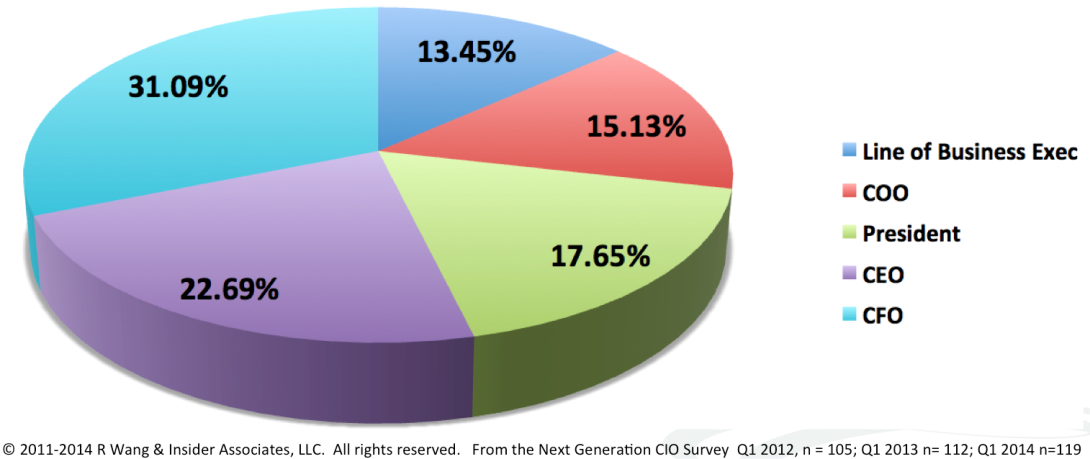 Research Summary: Next Generation CIOs Aspire To Focus More On Innovation And The Chief Digital Officer Role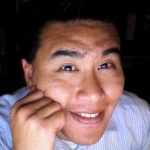 Executive Summary
Constellation shares with its clients the fourth annual groundbreaking survey of CIOs later this week.  The 2014 survey interviews respondents about their priorities by CIO persona.  Constellation identified infrastructure, integration, intelligence, and innnovaiton as the four personas of the next gen CIO in 2011.
Survey results show that while CIO's prefer to spend more time on innovation projects, most CIOs must spend their time battling the reduction of cost in IT delivery.  In the shift towards dominating digital disruption, CIOs can only move as fast as their organization's DNA will allow while driving transformation. Using Constellation's organizational DNA framework, CIOs can understand how much change they can expect their organization to consume and gauge their ability to impact the thought process and culture.  An excerpt of some of the findings can be found below:
A. CIOs Must Battle Keeping The Lights On Despite A Desire To Focus On Innovation
In Constellation's recent CIO survey of 119 respondents, over 44% expressed that reducing the cost of IT delivery remained the number one priority (see Figure 2).  However when asked what should be the number one priority almost 44% expressed that bringing innovation to the business was the number one requirement (see Figure 3).
Figure 1. CIOs Still Prioritize Reducing IT Costs



Figure 2.  Bringing Innovation to the Business Is Top Of Mind On The CIO Agenda



B. CIOs Must Overcome Three Barriers To Bringing Innovation To The Business
Hence, CIOs have known what they need to do; yet the sheer burden of reducing IT costs creates a conundrum as organizations move on in technology investments.  Despite line of business leadership, CIOs are often consulted.  However, three key factors prevent CIO's from bringing innovation to the business:
Not having a seat at the management table. Slightly less than 45% of CIOs report to someone other than a CEO, President, or COO (see Figure 3).  The lack of a seat at the management table hinders CIOs from serving in the persona of Chief Innovation Officer.  Organizations who have a CIO report to the CEO often represent more innovative organizations that value the impact that technology plays in enabling business innovation.
Keeping the lights on. Constellation surveys often show that between 70 to 80% of all IT budgets are focused on legacy and infrastructure projects.  Until CIOs can reduce their IT spend, the CIO must continue to play the persona of Chief Infrastructure officer.  Meanwhile, the personas of the Chief Integration Officer continue to consume a greater role, as systems must be connected to external networks, customers, partners, and suppliers.
Growing budgets of shadow CIOs. Conversations with Constellation's clients indicate that most line of business executives intend to increase spending by 20 to 25% on technology related projects for 2014.  This rising importance of line of business technology investments proliferate due to cloud, mobility, and big data project requests.  Shadow CIOs continue to exist and fulfill the Chief Intelligence Officer and Chief Innovation Officer personal.  This is why tech spending is up, yet IT spending is mostly down.
Figure 3: 44% of CIOs Do Not Have A Seat At The Management Table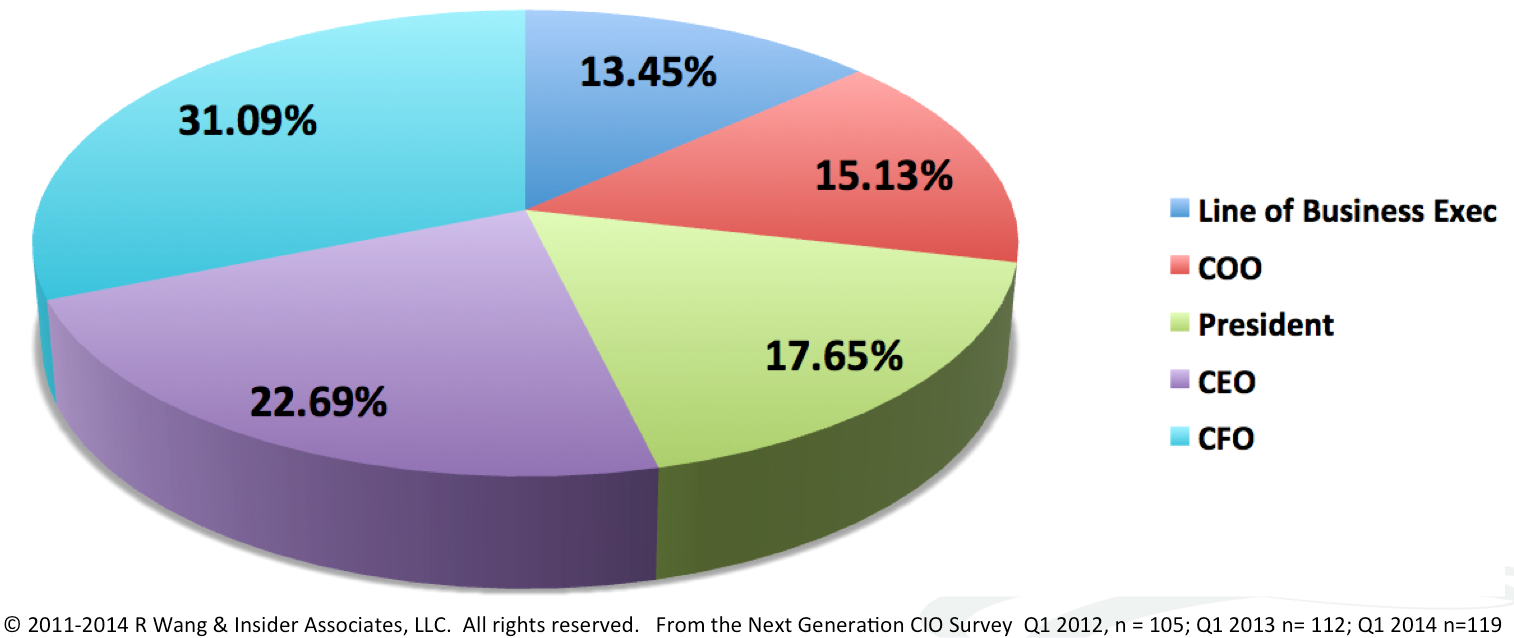 The Bottom Line: Rise Of The Chief Digital Officer Is Here.
Constellation expects a chief digital officer role to emerge that may include the personas of the Chief Innovation Officer and the Chief Intelligence officer.  The emergence of the chief digital officer (CDO) is essential for the new age of digital business.  Though the current debate often centers on whether the CIO or CMO will win out or whether chief digital officers may arise from an expanded role for the CIO, we see these arguments as shortsighted.   The role will transcend both the CIO and CMO, as digital initiatives will require new skill sets.
See the full Constellation report in March to understand the priorities for each of the four personas of the next generation CIO.
Your POV.
Are you still seeing the world through the lens of Social, Mobile, Cloud, Analytics, and UC/Video?  Are you a next gen CIO?  Does this resonate with your agenda and experience?  Add your comments to the blog or reach me via email: R (at) ConstellationR (dot) com or R (at) SoftwareInsider (dot) org.
Please let us know if you need help with your Digital Business transformation efforts.  Here's how we can assist:
Developing your digital business strategy
Connecting with other pioneers
Sharing best practices
Vendor selection
Implementation partner selection
Providing contract negotiations and software licensing support
Demystifying software licensing
Resources
Reprints
Reprints can be purchased through Constellation Research, Inc. To request official reprints in PDF format, please contact Sales .
Disclosure
Although we work closely with many mega software vendors, we want you to trust us. For the full disclosure policy, stay tuned for the full client list on the Constellation Research website.
* Not responsible for any factual errors or omissions.  However, happy to correct any errors upon email receipt.
Copyright © 2001 -2014 R Wang and Insider Associates, LLC All rights reserved.
Contact the Sales team to purchase this report on a a la carte basis or join the Constellation Customer Experience