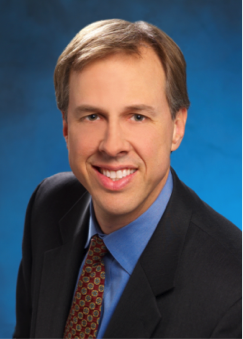 Executive Profiles: Disruptive Tech Leaders In Social Business - Randy Guard, SAS Institute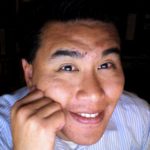 Welcome to an on-going series of interviews with the people behind the technologies in Social Business.  The interviews  provide insightful points of view from a customer, industry, and vendor perspective.  A full list of interviewees can be found here.
Randy Guard - Vice President of Sales Development and Product Management, SAS Institute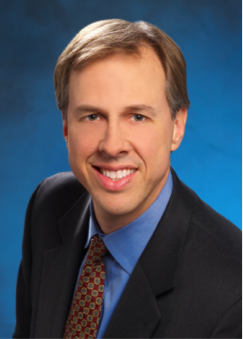 Biography
As Vice President of Sales Development and Product Management, Randy Guard leads the product strategy and business development efforts across SAS. Randy and his Product Management teams work closely with SAS' Research and Development organization to define and manage product road maps based on market needs and customer input. Randy's Global Practice teams drive revenue growth by delivering market-driven offerings and supporting strategic customer engagements. These teams of product and industry domain experts help customers and partners apply SAS software to solve their critical business problems.
Before joining SAS in 2000, Randy served as Manager of e-Business Solutions for BuildNet, a provider of builder management solutions to the residential and commercial building industry. He also served as Regional Director for Spectrum Technology Group, specializing in building e-business and data warehousing solutions. Randy began his career with Andersen Consulting (Accenture), where he led systems development and implementation efforts for clients across financial services, retail and consumer packaged goods, utilities and public sector industries.
Randy holds a bachelor's degree in electrical engineering from Duke University.
The Interview
1. Tell me in 2 minutes or less why Social Computing is changing the world for your customers.
Randy Guard (RG): From our standpoint, social computing and social media present a completely new set of interactions. These interactions range from direct to indirect and include customers, prospects, and even competitors. Social computing is more than just a set of new data or just another channel. Our early customers and prospects are truly dealing with an exposure dilemma and figuring out how to best engage in this new social world, and integrate social computing in many aspects of their business.
Valued customers/prospects are talking online about the companies and products they like or dislike. In many cases, the company is not present in the dialog and definitely not leading the conversation. Consequently, a brand's reputation is out there in the open and vulnerable. Everything that they have spent years and years building now has a different level of exposure. More importantly, a company has less control over the brand reputation now. They have to develop a good listening habit and build an environment where they can influence and support. Companies need to be able to answer new questions like … How do they understand what's going on in the social world? Whats' the volume of activity? And who are the influencers? At SAS there is heavy emphasis on the analytics component to understanding social media - more than just volume, we like to understand influence and the dynamics of the social network itself.
So, organizations now have to figure out how to more effectively engage their customers immediately given the accelerated maturity cycle that exists in a social computing world. Engagement must account for a diverse set of sources such as social media blogs, forums , and company hosted environments … and all of this across the broad spectrum of computing devices.
The social view is not 2 to 3 or 4 years out. These fundamental shifts are underway now. Organizations can expect very rapid change amidst a new set of interactions and increased level of exposure. As we talk to customers about social computing and social media analysis they can all rapidly comprehend the impact, and the value of being present and engaged in this new set of interactions.
2. What makes social computing disruptive?
(RG): Ray, as you know, the content in social is all about you or your product or service, and it is not owned by the company. It truly comes from the marketplace. Everyone wants feedback, and in some cases companies can't deal with the deluge. Two things drive the disruptive nature. One is the speed in which you get feedback. This is achieved when people talk about your product or service, and quickly build momentum (both positive and negative). The other dimension is the pervasiveness of the information and how it travels through the network. Pre-social computing, you might have a bad experience at a retail store. You might have told your friends and family. Now that same feedback and negative experience not only can be commented on to thousands, but it can also be shared in audio and video. Suddenly, a whole new form of influence emerges and propagates very quickly. Now, an individual store issue with a single customer can quickly evolve into a corporate or a brand issue. Again, it works on the positive side too. The potential customer can see how an average person is passionate about a company's product, and that can make a huge impact in sales. Customer testimonials are often more genuine and impactful than those from a corporate spokesperson or ad.
3. What is the next big thing in Social Business software?
(RG): Integrating social content with enterprise data is critical to go to the next level. Right now many of the initial gains are isolated successes to "listening" and some are focused 2-way engagement. We'll continue to evolve with integrated social content and analysis that ties back to even more enterprise systems. Our first level of this integration has already driven value to our customers plus added new features to coming releases. Listening in the social world is obviously important, but then you need the right engagement plan to address the situation. For example, we have seen issues in a company's supply chain (e.g. an increase in backorders) drive a rapid spike in negative sentiment in the social world. The product was positive in the eyes of the customer, but the availability issue was getting massive negative attention. They quickly needed to put out a message to the customers plus added some promotions on shipping, and alternative products, etc. They also needed to fix the backorder issue asap.
4. What are you doing that's disruptive for Social Computing?

(RG): From a SAS point of view, we have done several things. We start by leveraging our analytic capabilities. This spans from managing the massive amounts of data and categorizing it, determining sentiment, and even visually associating it with social networks and the key influencers. This wasn't around a few years ago. Just getting the data is one thing. Analyzing and understanding it is another aspect and this is what really drives the value. The goal is to distill massive amounts of data for the business user - we call it putting the data into business context. Success requires good analytical processes, like sentiment analysis, influence scoring, and content categorization. The bottom line is that we make it approachable for the business users to better accomplish their goals of product delivery, customer service, competitive analysis, etc.
We leverage our world class analytics and embed them into the applications. You don't have to be a programmer to analyze and act on social media data. You can point to data sources like blogs and forums and company web sites and a variety of data streams, and we can put all this information into context. Another key is that we provide a highly interactive visual interface for the users. Both on the web and on mobile devices. We have apps built for tablet devices that are part of our overall social media offering set.
5. Where do you see technology convergence with Social?
(RG): We definitely see convergence with mobile, big data, and cloud. While users do expect valid and cleansed data, more importantly, users want to get the data (and analysis) in front of them at the right time (i.e. whether they are in the office or on the go) and be able to take action. Social sets a new bar of user experience. We've moved beyond the expectation of building large user manuals for this kind of business application. The applications are intuitive and ready to "walk up and use". In addition, big data plays a role as we capture information that is persistence or in a stream and in many forms (structured, semi-structured, text, video, etc). The data volumes are enormous and continue to grow, therefore the analytical loads are getting bigger as well.
6. If you weren't focused on Social Computing what other disruptive technology would you have pursued?
(RG): I'm sure that I would be working in the area of renewable energy. A combination of strong personal interest and a background in electrical engineering, I try to keep up with the innovation in this space … from wind, to solar and fuel cell technologies. From a business aspect, there is a pretty impressive start up community in this area and some very cool technologies out there and under research.
7. What's your favorite science fiction gadget of all time?
(RG): Ray, that's easy the Star Trek transporter, though I'm sure that's a popular one. I'm also quite fond of the neuralizer from Men In Black, used appropriately for meetings of course!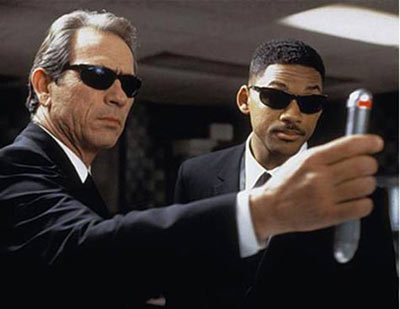 (Photo courtesy: Men In Black)
Your POV
What do you think? Got a question for Randy?  Add your comments to the blog or reach me via email: R (at) ConstellationRG (dot) com or R (at) SoftwareInsider (dot) com.
The Tech Vendor series is closed.  To be considered for the Business and Tech Innovators series, please reach out to Elaine (at) ConstellationRG (dot) com.
Reprints
Reprints can be purchased through Constellation Research, Inc. To request official reprints in PDF format, please contact sales (at) ConstellationRG (dot) com.
Disclosure
Although we work closely with many mega software vendors, we want you to trust us. For the full disclosure policy, see the full client list on the Constellation Research website.
Copyright © 2011 R Wang and Insider Associates, LLC All rights reserved.