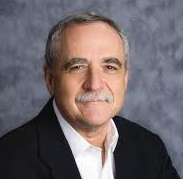 Press Release: Industry Veteran Barry Wilderman Brings Enteprise Performance Management and CFO Coverage To Constellation Research, Inc.
New York, New York, United States – October 10th, 2011
11:31 am (GMT - 5:00) Eastern Time
Constellation Research Inc, a next generation research analyst and advisory firm helping clients achieve business value from emerging and disruptive technologies, announced today that Barry Wilderman has joined as a Vice-President & Principal Analyst for Enterprise Performance Management.  Barry will provide strategy and counsel to four key constellation client types: CIOs, CFOs, Software Vendors, and Professional Services Firms.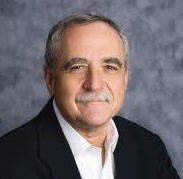 Barry Wilderman has over 30 years experience as an industry analyst, researcher and consultant. He is a highly regarded public speaker, and has spoken at numerous business events around the world for financial and technology audiences.  Barry's approach to research and consulting has been shaped by a number of critical job experiences.
At META Group, Barry managed a team of enterprise application analysts focused on issues of selecting software, selecting the best consulting firm(s), implementation strategy and success factors beyond the go-live date. This work spanned numerous industries and horizontal disciplines. His clients were both enterprise vendors and companies implementing enterprise software. In particular, he authored two ground-breaking studies that explained the relationships among TCO, Quantifiable benefits and time to benefit.  While at Lawson Software, Barry was able to apply a great deal of the META research in the practical world of an enterprise vendor. He coordinated a series of studies around Lawson's Business Intelligence and financial solutions. He also managed a team of value consultants who helped companies model their pain points and translate those pain points into quantifiable benefits.
Early in Barry's career, he worked at McKinsey and Company, where he managed an analytic services group, working on delivering value in client engagements. Barry also worked for Information Builders, where he helped shape its approach to third party application delivery and artificial intelligence.  Barry holds a BS from City College of New York and MS Degrees from Brown University and New York University.
"Current research indicates that 70% - 80% of companies are not effectively executing against strategy. While technology continues to improve, the success rate is appalling. Aside from my work in CFO-centered technologies and methods, this is a large scale problem that requires additional research in business intelligence, ERP, and People-centered technology. I joined Constellation Research for two main reasons. Constellation has world-class analysts that can provide the collaboration needed to tackle this multi-disciplinary problem.  And, the firm is well organized to provide continuous visibility to our work" - Barry Wilderman
Key elements of Barry's research coverage aim to ensure successful financial/strategy outcome such as:
Evaluating, selecting, and implementing enterprise performance management (EPM)
Advising on strategy to budgeting (and back) business processes including strategy management, planning, forecasting, budgeting, scorecards, dashboards, and business intelligence initiatives
Supporting CFO line functions including consolidation, financial reporting, and financial disclosure
Addressing revenue management, activity-based costing and profit Optimization.
"Barry's a legend in the industry for delivering client value.  I've not only been a client of his, but a fan when he was at META Group.  He understands what CFO's and CIO's need to know to be successful and can help users translate their requirements to vendors.   As our clients look at disruptive technologies, Barry will provide the confidence CFO's need to understand the impact to the bottom line on performance.", noted R "Ray" Wang, Principal Analyst and CEO.
Please join us in welcoming Barry Wilderman to the Constellation Research Family and the Business Analytics team!  Barry joins Adrian Bowles and Venessa Miemis expanding Constellation's presence in the New York metro area!
COORDINATES
Twitter: @barrywilderman
Linked In: http://www.linkedin.com/pub/barry-wilderman/5/a90/620
Geographical Location: Manhasset, New York, United States
Email: barry (at) ConstellationRG (dot) com.
About Constellation Research, Inc.*
Constellation Research is a leading research analyst and advisory firm guiding organizations and their leaders through the hype and buzz of the latest disruptive technologies.  Constellation takes a holistic approach in achieving business value for board members, marketing, technology, operations, human resource, and finance executives.
The firm's analysts deliver pragmatic, creative, and impactful research focused on business value, profitability, and market differentiation.  Research analysts bring real world experience, independence, and objectivity to our clients.  Most analysts bring over 2 decades of hands-on experience in working with senior leaders in enterprise organizations.
Constellation serves the needs of buyers and end users who seek insight, guidance, and advice in dealing with a dizzying array of disruptive business models and technologies.  The firm provide the bridge between legacy optimization and future innovation.  Constellation also advises sellers from both the buyer's point of view and how to deliver value to their customers.
Constellation builds partnerships with its clients.  The client and their organization's success is Constellation's only mission.
Insight. Inspiration. Impact.
*Constellation Research, Constellation SuperNova Awards and the Constellation Research logo are trademarks of Constellation Research, Inc. All other products and services listed herein are trademarks of their respective companies.
Press Contacts:
Contact the Media and Influencers relations team at [email protected] for interviews with analysts.
Sales Contacts:
Contact our sales team
Kieran Barr
Email: Kieran (at) ConstellationRG (dot) com
Office: +1.206.409.5009
Twitter: @kierobar

David Stanley
Email:David (at) ConstellationRG (dot) com .
Office: +1.719.357.7826
Twitter: @kiwigate