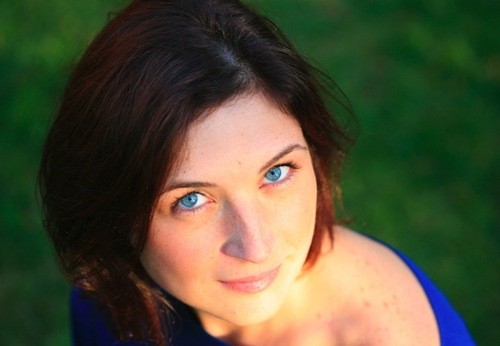 Press Release: Constellation Research Adds Futurist Venessa Miemis To The Team
New York, New York, United States – October 12th, 2011
11:31 am (GMT - 5:00) Eastern Time
Constellation Research Inc, a next generation research analyst and advisory firm helping clients achieve business value from emerging and disruptive technologies, announced today that Venessa Miemis joined as a Senior Analyst and Resident Futurist in September.  Venessa will serve as Constellation's first resident Futurist.  Her coverage will focus on the digital identity space researching core topics such as The Future of Trust, The Future of Money, and Reputation and Ethics on the Social Web.


Miemis brings a wealth of experiences as a social technologies researcher and artist, exploring the edges of communication, co-creation, and commerce in a network society.  Venessa brings structure and understanding to how social technologies and networked culture are transforming business, commerce, and collaboration.  She often synthesizes insights and analysis into video-based communications along with insightful blogs and reports.  One of her well known projects is The Future Of Money project, which provided a visionary point of view for the banking industry and was presented to over 200 global heads of banks at the SIBOS Conference in October 2010.
Venessa blogs at Forbes in addition to her own widely-followed blog, Emergent by Design.  Her cutting edge points of view have been featured in leading media outlets such as CNN, Fast Company and The Huffington Post.  Miemis' current projects include work on the Future of Facebook, social currency, open collaboration, and p2p finance.  She currently serves as the Chief Community Officer for Contact, an innovation festival about peer-to-peer technology and networked culture.  Venessa is also a board member of the Acceleration Studies Foundation and serves in an advisory role for a number of tech startups and social change initiatives.
Venessa graduated from Miami University with a BA in Psychology.  She has a Master's in Media Studies from the New School with a concentration in online engagement, collaboration, and trust-building.
"We're moving towards a business landscape that's becoming more human - where trust, reputation, and the context of relationships really matter. Technology is leaping forward, and we're finding more robust ways to understand our desires and motivations, to make decisions, and to create value. I look forward to working with companies to navigate and define this next wave that comes after "social." - Venessa Miemis
Venessa's coverage area will include:
Digital identity
Identity from a consumer perspective touching on public sector, healthcare, and banking/finance/commerce
Virtual goods
Virtual currencies
Vendor relationship management and personal data stores
Social media marketing, branding/communications, and community building.
"Legacy analyst firms continue to fail their clients because they have chosen not to invest in talent and push the envelope.  We value Venessa's cutting edge points of view and track record in tackling new research topics.  Her work on the Future of Money represents the future of research ", noted R "Ray" Wang, Principal Analyst and CEO.
Please join us in welcoming Venessa to the Constellation Research Family and the Business Analytics team!  Venessa joins Adrian Bowles and Barry Wilderman in expanding Constellation's presence in the New York metro area!
COORDINATES
Twitter: @venessamiemis
Linked In: http://www.linkedin.com/in/venessamiemis
Geographical Location: Beacon, New York, United States
Email: venessa (at) ConstellationRG (dot) com.
About Constellation Research, Inc.*
Constellation Research is a leading research analyst and advisory firm guiding organizations and their leaders through the hype and buzz of the latest disruptive technologies.  Constellation takes a holistic approach in achieving business value for board members, marketing, technology, operations, human resource, and finance executives.
The firm's analysts deliver pragmatic, creative, and impactful research focused on business value, profitability, and market differentiation.  Research analysts bring real world experience, independence, and objectivity to our clients.  Most analysts bring over 2 decades of hands-on experience in working with senior leaders in enterprise organizations.
Constellation serves the needs of buyers and end users who seek insight, guidance, and advice in dealing with a dizzying array of disruptive business models and technologies.  The firm provide the bridge between legacy optimization and future innovation.  Constellation also advises sellers from both the buyer's point of view and how to deliver value to their customers.
Constellation builds partnerships with its clients.  The client and their organization's success is Constellation's only mission.
Insight. Inspiration. Impact.
*Constellation Research, Constellation SuperNova Awards and the Constellation Research logo are trademarks of Constellation Research, Inc. All other products and services listed herein are trademarks of their respective companies.
Press Contacts:
Contact the Media and Influencers relations team at [email protected] for interviews with analysts.
Sales Contacts:
Contact our sales team
Kieran Barr
Email: Kieran (at) ConstellationRG (dot) com
Office: +1.206.409.5009
Twitter: @kierobar

David Stanley
Email:David (at) ConstellationRG (dot) com .
Office: +1.719.357.7826
Twitter: @kiwigate