News Analysis: Oracle Buys RightNow For $1.43B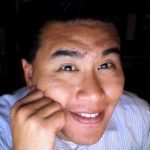 The Acquisition Machine Heads To The Public Cloud
Users gathered at the Customer Summit 2011 at the Broadmoor Hotel woke up to the shocking announcement that Oracle (NASDAQ: ORCL) announced a $1.43B acquisition of leading SMB CRM vendor RightNow Technologies (NASDAQ: RNOW) today.  According to Thomas Kurian, "Oracle is moving aggressively to offer customers a full range of Cloud Solutions including sales force automation, human resources, talent management, social networking, databases and Java as part of the Oracle Public Cloud," said Thomas Kurian, Executive Vice President, Oracle Development. "RightNow's leading customer service cloud is a very important addition to Oracle's Public Cloud."
A quick analysis of the acquisition reveals:
Oracle sees RightNow as an anchor in its public cloud strategy. RightNow signals the first of many acquisitions foundational to a market place strategy.  CRM plays a pivotal role.  Bozeman, Montana based RightNow brings over 2000 customers, and 10 billion transactions per year in volume.  In fact, Kurian's press statement hints at other areas that include anything from infrastructure to apps.

Point of View (POV): Oracle's success in the public cloud will require more than just a multi-instance virtualized cloud offering.  The lack of true multi-tenancy will prove to be a detriment to both customers and Oracle.  Oracle will need to deliver a multi-tenant version of Fusion Middleware to provide customers with the full range of deployment option choices from on-premise, hosted, multi-instance, and multi-tenant.  However, investors and customers should view the public cloud as more than an offering or technology play. In fact, this is Oracle's new merger and acquisition vehicle.
Oracle pokes at Salesforce.com on the customer service side. While Salesforce.com would most likely not acquire RightNow, Oracle brings on a key customer service competitor to Salesforce.com and aligns it with the Oracle sales and marketing machine. Meanwhile, Oracle gains an emerging web experience and social experience product line to complement a robust contact center and solid customer experience suite.

Point of View (POV): With most of RightNow's customers coming from the customer support side of the house, Salesforce.com will feel the heat in the market place.  Despite the Assistly acquisition, Salesforce.com still has a lot of work to move the Service Cloud offering to par with competitors.  Quite frankly, this is a direct attack by Larry Ellison to Marc Benioff in this space.
Oracle plans a long term customer experience play. Oracle's previous acquisitions of FatWire, Endecca, ATG, and Sigma Dynamics signal a potential play to get serious about customer experience management.  Oracle will need to re-purpose assets to the core CRM team to share in the innovation.

Point of View (POV): Social business, online experience optimization, and gamification represent huge holes in Oracle's product portfolio.  RightNow brings tremendous amounts of thought leadership to the table should Oracle retain the product teams.  More importantly, the SMB focus will help Oracle bring in a new customer base.
The Bottom Line For Buyers:  Proceed With Caution
RightNow customers should shore up existing contracts and extend maintenance and subscription pricing as far out as possible.  As with most acquisitions, expect Oracle to raise rates to fund the acquisition.  Customers and prospects should seek additional guarantees in product road map commitments and service level commitments.

The Bottom Line For Vendors: This Acquisition Makes Little Sense At First.
Vendors and competitors will most likely wonder why Oracle started this process with RightNow.  As with the PeopleSoft and Siebel acquisitions in the past, competitors were caught off guard.  Expect companies such as eGain, Moxie, Mzinga, Taleo, SuccessFactors, Zuora, Xactly, and others to be targets on the buy list.  Had Oracle or another vendor rolled-up the SaaS vendors during the 2008 downturn, they would have only expended less than $1B for all the players smaller than Salesforce.com.  Instead, cloud has now emerged as threat to legacy vendors such as Oracle.  After waiting on the side lines for the right moment, Oracle now enters the ring and will do what it does best - acquire and assimilate innovation.  In the long-term, Oracle will directly compete with Dell, Salesforce.com, and VMWare for the SMB market place via cloud.

Your POV.
Does this announcement surprise you?  Are you a RightNow customer?  Will you be ready to make the leap with Oracle?  What has your experience with Oracle been post acquisition?  Add your comments to the blog or reach me via email: R (at) ConstellationRG (dot) com or R (at) SoftwareInsider (dot) com.
How can we assist?
Buyers, do you need help with your apps strategy and vendor management strategy?  Trying to figure out how to infuse innovation into your tech strategy? Ready to put the expertise of over 1000 software contract negotiations to work?  Give us a call!
Please let us know if you need help with your next gen apps strategy efforts. Here's how we can help:
Providing contract negotiations and software licensing support
Evaluating SaaS/Cloud options
Assessing apps strategies (e.g. single instance, two-tier ERP, upgrade, custom dev, packaged deployments"
Designing innovation into end to end processes and systems
Comparing SaaS/Cloud integration strategies
Assisting with legacy ERP migration
Engaging in an SCRM strategy
Planning upgrades and migration
Performing vendor selection
Related Resources
20111024 IDG News Service - Chris Kanaracus "Oracle buys RighNow for about US $1.5B"
20111024 Wall Street Journal - Matt Jarzemsky "Oracle Buy Cloud-Based Right Now"
20111024 GigaOm - Barb Darrow "Why Oracle paid $1.5B for Right Now"
Related Research
Reprints
Reprints can be purchased through Constellation Research, Inc. To request official reprints in PDF format, please contact sales (at) ConstellationRG (dot) com.
Disclosure
Although we work closely with many mega software vendors, we want you to trust us. For the full disclosure policy, stay tuned for the full client list on the Constellation Research website.
Copyright © 2011 R Wang and Insider Associates, LLC All rights reserved.