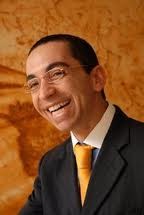 Press Release: Alexandre Mesquita To Lead Constellation Research's Entry Into Spain, Portugal, and Latin America
Monta Vista, California – September 12, 2011
10:21 AM (GMT -8:00) Pacific Standard Time
Constellation Research Inc, an emerging and disruptive technologies research and advisory firm, announced that Alexandre Mesquita has joined as a Vice President of Sales for Spain, Portugal and Latin America.  Mesquita brings over 15 years of experience in sales, consulting, and marketing.  Specifically, he has proven experience in selling independent research and end user advisory services in this region to support strategic business decisions at US$1B+ organizations.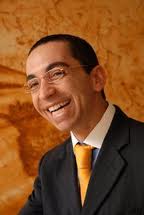 Mesquita will engage with both buy side and sell side clients. His responsibilities will include:
Managing business development and sales efforts in Spain, Portugal and Latin America
Establishing partnerships between companies and Constellation's expert knowledge base
Helping organizations accomplish their business objectives around Mobile, Software, BI, SCM, ERP, PBS, CRM, Collaboration, Analytics, UC, Gov 2.0 and Social.
Prior to his current role, Mesquita was a Sr. Consultant at Saleforce.com, where he supported the direct sales team at organizations with more than 1,000 employees in Latin America.  Before that, he was a Regional Director for this region at Forrester Research, where he built a team of Country Managers (Brazil, Argentina, Colombia and Mexico) and Associates, managed marketing actions, the P&L and finally, worked with the vertical and horizontal research teams to incorporate the local knowledge.
"I'm looking forward to working with one of the most renown and experienced collection of disruptive technology analysts.  Building out Constellation's presence in the Spain, Portugal, and Latin American markets won't be easy but I'm up to the challenge.  We'll be partnering with our buy side clients to craft the right mix of research and services that meet the local requirements.  As a global organization, our goal is to meet the local needs, not dictate an arrogant and specific regional view that many legacy analyst firms often enter the market with."
Before Forrester, Mesquita was an Alliance Manager at IBM, the same position also held at PwC Consulting, where he managed strategic alliances with Intel, Oracle, Siebel, SAP, HP, Microsoft, and other IT service vendors like Stefanini. Mesquita holds a master's degree in Organizational Leadership from Nichols College in Massachusetts, and a bachelor's degree in Computer Science from the University of Brasília in Brazil.
"Alexandre's ability to bring a cross-cultural point of view will help us find the right mix of disruptive technology research and pragmatic advice for this rapidly growing region.  Mesquita's legendary ability to craft long-term strategic relationships with buy side clients will help us grow the business and I'm looking forward to his operational expertise to help take us to the next level. " noted R "Ray" Wang, Principal Analyst and CEO.
As part of the Constellation Customer Experience, Constellation works with clients to collaboratively design Research-as-a-Service solutions and partner on crafting the appropriate advisory solutions.
Please join us in welcoming Alexandre Mesquita to the Constellation Research family!
COORDINATES
Twitter: @amesquit
LinkedIn: http://www.linkedin.com/in/alexandremesquita
Geo: Miami, FL, USA
Phone: +1.786.564.4246
Email: Alexandre (at) ConstellationRG (dot) com.
About Constellation Research, Inc.
Constellation Research is a leading research analyst and advisory firm guiding organizations and their leaders through the hype and buzz of the latest disruptive technologies.  Constellation takes a holistic approach in achieving business value for board members, marketing, technology, operations, human resource, and finance executives.
The firm's analysts deliver pragmatic, creative, and impactful research focused on business value, profitability, and market differentiation.  Research analysts bring real world experience, independence, and objectivity to our clients.  Most analysts bring over 2 decades of hands-on experience in working with senior leaders in enterprise organizations.
Constellation serves the needs of buyers and end users who seek insight, guidance, and advice in dealing with a dizzying array of disruptive business models and technologies.  The firm provide the bridge between legacy optimization and future innovation.  Constellation also advises sellers from both the buyer's point of view and how to deliver value to their customers.
Constellation builds partnerships with its clients.  The client and their organization's success is Constellation's only mission.
Press Contacts:
Contact the Media and Influencers relations team at [email protected] for interviews with analysts.
For a list of open positions, come visit us.