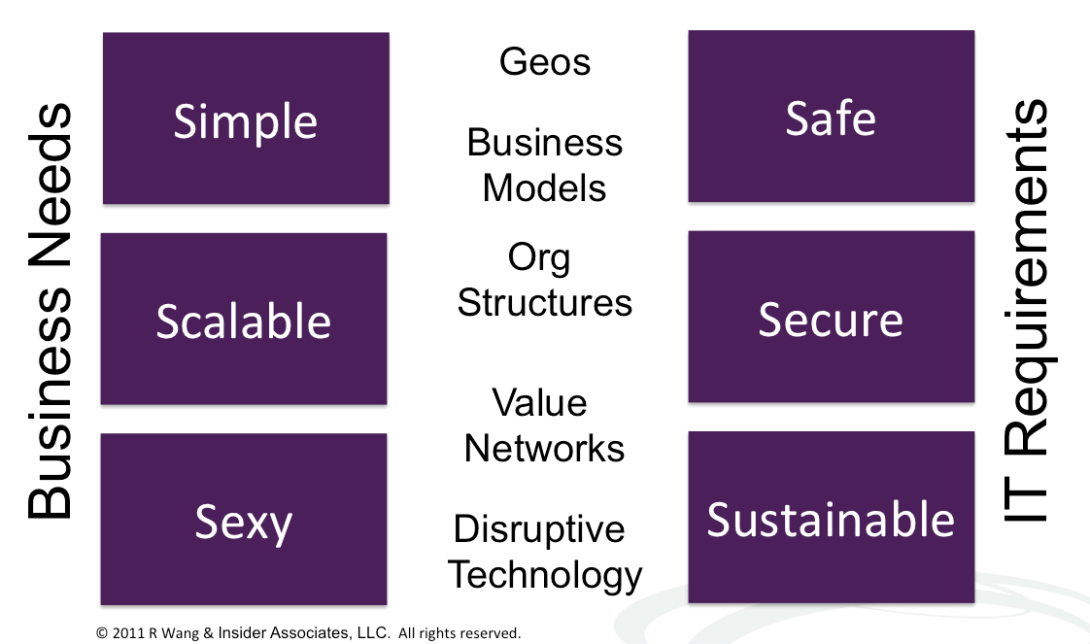 Monday's Musings: Balancing The Six S's In Consumerization Of IT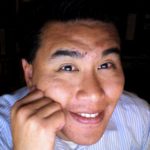 A Natural Equilibrium Exists Among The 6 S's Of Enterprise Class Consumerization of IT
The recent Harvard Business Review post titled, "Coming to Terms with the Consumerization of IT" (CoIT), identifies six factors for the basis of balancing enterprise class requirements.  Success requires a natural equilibrium between business needs and IT requirements as evidenced (see Figure 1).
Figure 1.  Organizations Must Balance The Six S's To Achieve Enterprise Class CoIT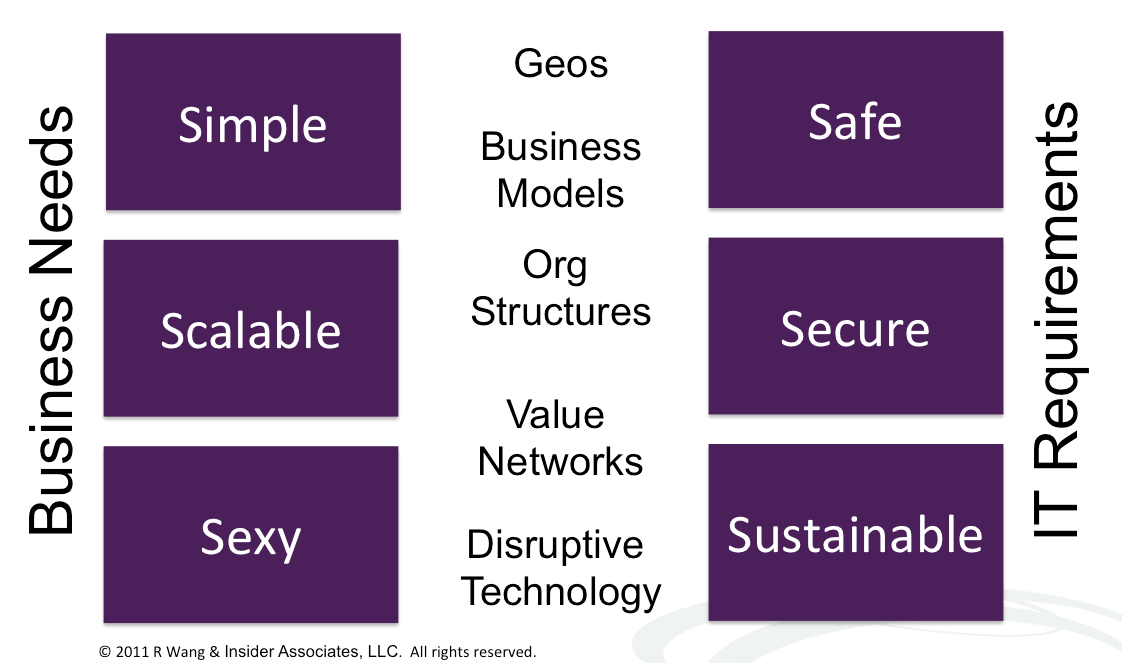 The Bottom Line: Five Factors Often Tip The Balance In Equilibrium

The average IT departmental budget is up 2 percent at best and averaging down 3 to 5 percent while overall tech spending is as high as 22%.  With the business side making more and more of the technology purchasing decisions, it's no wonder we see a growth in Shadow IT. While there is not clear approach to balancing business and IT requirements, five factors influence the shift in balance:
Geos. Cultural differences in how technology play a key factor. Geos with heavy consumer trend adoptions tend to lean left while organizations with slower adoption lean right.

Business models. Rapidly evolving business models require teams to move left.  Staid and established business models tend to lean right.

Org structures. Decentralized teams lean left as centralized teams lean right.

Value networks. Rapidly innovating value networks and industries lean left. Industries in highly regulated environments lean right.
Disruptive technology. Heavy use of disruptive and emerging technologies lean left.  Focus on optimizing existing technologies lean right.
As we survey early adoption and innovation teams in the next few quarters, expect more information on best practices and techniques as organizations face this challenge.
Your POV.
Ready for the shift?  Have a lessons learned from your move to CoIT initiative.  Got a question?  Add your comments to the blog or reach me via email: R (at) ConstellationRG (dot) com or R (at) SoftwareInsider (dot) com.
Please let us know if you need help with your innovation and disruptive technology efforts.  Here's how we can assist:
Conducting Art of the Possible workshops
Reviewing business and IT strategy
Connecting with other pioneers
Sharing best practices
Designing a next gen apps strategy
Providing contract negotiations and software licensing support
Demystifying software licensing
Related Research:
Reprints
Reprints can be purchased through Constellation Research, Inc. To request official reprints in PDF format, please contact sales (at) ConstellationRG (dot) com.
Disclosure
Although we work closely with many mega software vendors, we want you to trust us. For the full disclosure policy, see the full client list on the Constellation Research website.
Copyright © 2011 R Wang and Insider Associates, LLC All rights reserved.