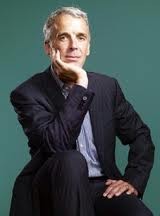 Executive Profiles: Disruptive Tech Leaders In Social Business – Parker Harris, Salesforce.com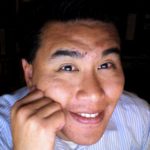 Welcome to an on-going series of interviews with the people behind the technologies in Social Business.  The interviews  provide insightful points of view from a customer, industry, and vendor perspective.  A full list of interviewees can be found here.
Parker Harris, Co-Founder and Executive VP of Technology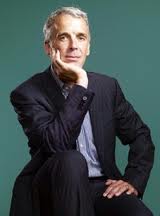 Biography
Parker Harris founded salesforce.com along with Marc Benioff, Dave Moellenhoff, and Frank Dominguez in the spring of 1999. As executive vice president, Harris oversees the development of all software for salesforce.com.
Prior to founding salesforce.com, Harris developed Web application and salesforce automation expertise at Left Coast Software, a private consulting company he co-founded, as well as at Metropolis software, an early pioneer in field sales force automation subsequently acquired by Clarify.
He graduated from Middlebury College with a bachelor's degree in English literature.
The Interview
1. Tell me in 2 minutes or less why Social Computing is changing the world for your customers
Parker Harris (PH): If you think back to classic customer relationship management (CRM) and sales force automation (SFA) way back when, the software was designed for top down and nearer to the organizations you were selling to.  They'd have SFA and management software.  Executives would buy SFA to drive down process and gain some visibility.
Social computing is doing what agile methodology is doing to our process - it's breaking down our visibility.  By flattening time and space,  social computing and business is unlocking credible potential within business.  For example, individuals and organizations that weren't connected before are now connected together.   This changes how people work, makes people more productive, and changes the relationship of the org with the customer.
2. What makes social computing disruptive?
(PH): The technology ignores the hierarchy of the corporation.  Social ignores the classic relationship of the customer with corporation.  Customer is now buying directly from the corporation and going to them for help and support or being marketed to.  Instead it's happening from a number of different angles.  People are being marketed to for games in their interactions with friends from FaceBook.  Those trying to get support for their iPhones don't' necessary trust their carriers so they ask their friends for help.
As a company, we see the consumerization of the world happen.  These disruptive technologies start in the consumer space.  Amazon was disruptive to eCommerce.  We looked at that model and said how can that happen to business.  Facebook has changed how people interact with each other.  In the busienss world, they are changing how they are working with each other and the customer.  This is quite disruptive.  Social challenges classical work structures and the hierarchies of management.  Social challenges the decision making structure and challenges the classic customer relationship chains and how they work.  We are in the middle of that revolution.  We are building technology to keep up with what's happening in the world.  It's transforming the way people are working.  We're bringing the enterprise to the world.
3. What is the next big thing in Social Business?
(PH): The next big thing is starting with how a company connects its employees to each other.  The goal - make them more effective at their work.  There is both a portal approach and a community solution.  On the community level, you are connecting external people to your company.  Just as I see the firewalls in a company go away, the idea that there is some wall between your company and the rest of the world is slowly disappearing.  This will happen with the pervasiveness of social.
As you put it, individuals are becoming more important. Individuals will be working with colleagues both inside and outside of their company.  We bring different social bonds with each context of our engagement.  All of the hand offs today are coarse but in the future, this will feel like a fluid relationship.  It won't feel like you are shifting gears between companies and shifting into the consumer place from where social is going. Talking to a friend about dinner, you already shift between these worlds.
What's big?  Facebook is doing some of this already.  I talked to David Sacks on what Yammer is doing. They are supporting OpenGraph.  You'll start to see this giant web and all the different players playing in it.  Eventually this will become an open world or open system.  As a result,  not any one company or system or technology will win.
Keep in mind, the Internet was born as an open standard and started from the military.  How do we get new things like this that are open where everyone adopts.  The big thing for me is openness and the connective tissue being created as walls are going down.  Walls to your house, company, school, and new groups are forming.  Why can't I create a social group and bring you into that when I'm selling. If I had a lawyer involved and we were acquiring a company, why can't we get them all involved and share things.  This fluid nature of groups is what excites me.
4. What are you doing that's disruptive for Social Business?

(PH): Salesforce.com is very focused on what we call the social profile.  A profile of a customer and an employee that could be used both within salesforce.com and another system.  This summer we're coming out with some technology that will be phenonnemonal of the first step of bringing you as a customer into a social group to collaborate.   You don't have to be with my company and have to buy licenses and all that.  Probably the most disruptive and exciting thing that empowers this is around identity and who you are.   We are creating a way for you to have an identity in our cloud that can be used on Facebook or LinkedIn, or another business system.  The result - the start of a social wallet.
5. Where do you see technology convergence with Social Business?
(PH): Convergence is already happening with the Internet of Things (IOT) – connecting people to people and people to objects.
When we came out with Chatter it was the first time that objects were social. Data was social.  The software was talking to you. We're doing stuff with Toyota and the car talks to you. You can send a message to the car, you can start heating yourself up.
Even a company such as Broadcom has got their switches tweeting. In IOT you  can start to interact w/ people and things. That's cool.
IOT also connects across disparate systems. With Salesforce.com, we are building an open platform within Chatter, feedback and other systems.  So you can now take an online expense management system, or a Workday System and use Chatter.  You are starting to see what goes on at the enterprise inside and outside in a very open way. When you think about convergence, openness is a key part of this. Convergence on common standards of technology and ways to act will become the norm.
This is why I mention open graph.  Companies will extend the open graph and bring it back into the enterprise.  We'll have to add a little bit of security to make it enterprise ready.
6. if you weren't focused on Social Business what other disruptive technology would you have pursued?
(PH): I'd probably be fascinated by energy. As a kid trying to play with the perpetual motion machines, how could you create one. I've been attracted to the idea of energy and how it dissipates.  If you look at oil and green technology that's also important.  This is why the idea of nuclear fusion is cool as opposed to fission, if this is possible.  Or take solar energy, could we put solar cells into the roads and highways and figure out how hot they get, can we convert that energy back to the automobile. Energy dissipation is cool. There's so much energy out there and we are so inefficient and also dependent on energy.
Go to a data center and calculate the power required to power the great stuff we are creating.  I just went with our family to Wyoming to a dude ranch. In Yellowstone park, there are electrical lines hidden tin the trees.  Even out there, we still need to be connected to these antiquated systems based on the needs we create.  We love our iPhones and the power goes out in half a day.  We are buying extra battery packs. I don't know if I could do more than people today, but I'd be focused on energy.
7. What's your favorite science fiction gadget of all time?
(PH): For me , it would be the sleeves in Richard K Morgan's Altered Carbon.  This method of travel is amazing in how the soul gets embedded in a new sleeve.  You can go to a different planet far away by just beaming your soul. This is like teleportation except you switch bodies.  And of course, the Holodeck is of course very cool.  Nothing beats having virtual worlds coming to life.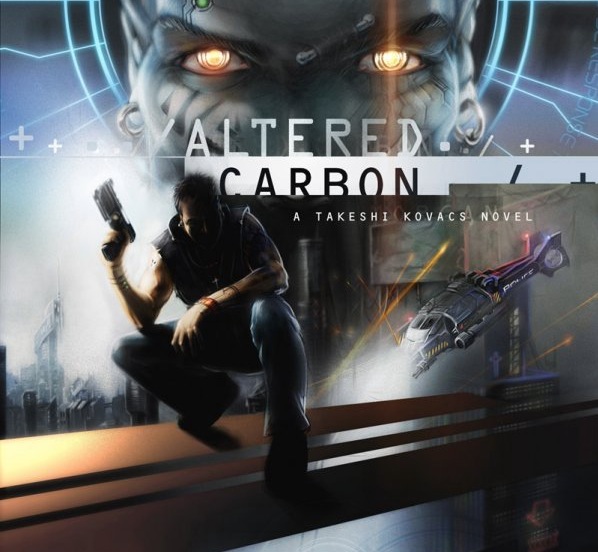 Your POV
What do you think? Got a question for Parker?  Add your comments to the blog or reach me via email: R (at) ConstellationRG (dot) com or R (at) SoftwareInsider (dot) com.
Additional interviews will be added and updated!  To be considered for the series, please reach out to Elaine (at) ConstellationRG (dot) com.
Reprints
Reprints can be purchased through Constellation Research, Inc. To request official reprints in PDF format, please contact sales (at) ConstellationRG (dot) com.
Disclosure
Although we work closely with many mega software vendors, we want you to trust us. For the full disclosure policy, see the full client list on the Constellation Research website.
Copyright © 2011 R Wang and Insider Associates, LLC All rights reserved.