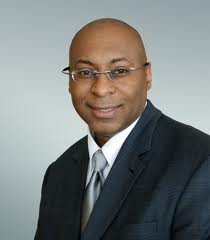 Executive Profiles: Disruptive Tech Leaders In Social Business – David Bankston, INgage Networks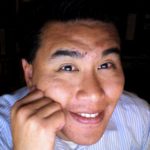 Welcome to an on-going series of interviews with the people behind the technologies in Social Business.  The interviews  provide insightful points of view from a customer, industry, and vendor perspective.  A full list of interviewees can be found here.
David Bankston, Executive Vice-President and CTO, INgage Networks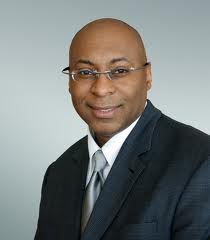 Biography
David Bankston is the co-founder and chief technology officer for INgage Networks. He's a pioneer in the software industry, leading the design, development, and supporting the execution of one of the first Software as a Service (SaaS) products on the market. Specializing in software integration and technical innovation, David has devoted much of his career to creating advanced technologies specifically designed to solve real world business problems. In 2008, U.S. Black Engineer and Information Technology Magazine honored him as a Modern-Day Technology Leader.
Prior to INgage Networks, David's technology career included 15 years at LexisNexis where he was responsible for many innovations that are still in use today. He builds upon his real world experience as an international speaker and an adjunct professor at Ohio's Antioch University McGregor.
The Interview
1. Tell me in 2 minutes or less why Social Computing is changing the world for your customers

David Bankston (DB): I'm going to use a customer reference to answer this question.  Think of American Express. They are a 150 year old blue-chip company.  In 2008, AMEX launched Open Forum on our INgage platform. Openforum.com provides a place for AMEX small business card holders to network, connect and learn. It's a new "social marketplace." You can see businesses engaging in conversation with each other. This is a social marketplace of the future. It's very cool, very slick, and there's nothing like it and it's very disruptive.
2. What makes social computing disruptive?

DB: If you look at the world today, every good business has to now stop and listen to what their customers are saying. How does your business become a part of the social dialogue that's happening around the brand?  How do you tap into that 24/7 discussion to stay relevant?  What worked in the past is no longer a solid indication of what's going to make your business thrive in the future. A business must disrupt its current thinking. Social computing means more interaction and more openness than ever before. And what's really different – is that it's generally out there for everyone to see.
3. What is the next big thing in Social Business software?

DB: What's really needed now is cloud-based social collaboration software optimized for tablets. It's becoming clear that tablets are making its way into the enterprise. People are moving to simple intuitive interfaces. Existing solutions like SharePoint are often overkill. Remember upgrading from Office 2007 to Office 2010?  Sometimes all you want to do is write a Word document, but now the buttons are moved around and some are even missing or buried in other menus – and unneeded buttons clutter up the interface. Productivity actually dropped for a good period of time before you got the hang of the new layout. Contrast that with a tablet interface and the learning curve. Most people know what they are doing after about 10 minutes on a tablet. Productivity goes up – not down. Many actions are a finger tap away. Menus only have buttons you need in context of the current actions you are performing. For simple everyday tasks, It's a better and faster way to work.
INgage is working hard to spearhead the merger between the traditional desktop collaboration suites and the simple but limited tablet-based document sharing applications. We think it's what the market is missing – and we look forward to sharing more about this development in the fall.
4. What are you doing that's disruptive for Social Computing?


DB: Let me give you a philosophical tech answer here. Step back from actual technology for a second and take a moment to observe the world around you. You immediately see a sort of balance. Things are symmetrical, colors balance each other out against the blue sky. It all seems to work together in harmony.
Now at INgage, when we architect software solutions, we strive to follow existing patterns in nature. We have developed now ways to build code that improves its ability to "see" other code and work together in this "harmony." For example, instead of just building standard API's, we have built what we call an API view that accesses common aggregators.  API views are written very fast to provide unique data access per customer, with much less work than before. Today we can build a very fast, scalable architecture that's state of the art.  Even the geniuses at Google haven't figured this out.
5. Where do you see technology convergence with Social?

DB: I'm going to tell you that technology is converging and driving the simple connected interfaces I mentioned earlier. This simple interface is being driven by the app: a small program that's built to do single purpose.  These little programs don't need a lot of CPU to run.  Developers love building apps because they are simple, small and portable.  I project soon almost every technology device out there is going to be running apps. I even envision apps running on your keychain, perhaps cross linked with your tablet and phone - all working together to create a personal "me-fi" network.  Here's a use case: your key chain is connected through your car using 4G cell network. Your car knows that everyday you leave work at 5pm: "pattern recognition." At 4:45pm you get a message on your keychain that your car's internal temperature is 103 degrees - tap here and the car will start up and cool down. An acknowledgment comes back – car is on and cooling. At 5:10pm you don't show up and the car alerts you again, but this time on your iPad. [You have left the room to go to a last minute meeting and are no longer in proximity of your keychain.] "Do you want me stay on and keep cooling, Yes or No." That's the magic of the app being "social" and talking to you.
6. if you weren't focused on Social Computing what other disruptive technology would you have pursued?
DB: I have so many things I love to do. The thing that's most at the top of the list is some sort of green power initiative. Alternative energy is the major problem of our day and someone has to crack the nut. I'd start with emphasis on magnetic field technology. The earth itself is one big magnetic field. It's the "power" that keeps the sun's harmful rays in check. Natural Earth magnets are everywhere. What's a magnet do? It pushes or pulls on its environment.  The next thing to do is to convert that pushing and pulling into another form of energy that's usable energy. No pollution, no batteries and you get unlimited power output. Magnets don't wear out or down. Where else can you get output with no input. I think there is something here. Also, I am a huge audio video buff. Making movies would be second on my list.
7. What's your favorite science fiction gadget of all time?

DB: I'm a big trekky. It would have to be the Holodeck on the Next Generation Series. Its the best rendition of virtual reality I have seen. Once there, you have full interaction with lifelike subjects. The best usage I have seen was when Jordie La-forge used it to virtually talk to one of the original genius designer engineers of the Enterprise Engine to figure out complex equations to rescue the ship from some drastic situation. He was actually able to play out what if scenarios without damaging any parts or using up their remaining engine power. Great idea.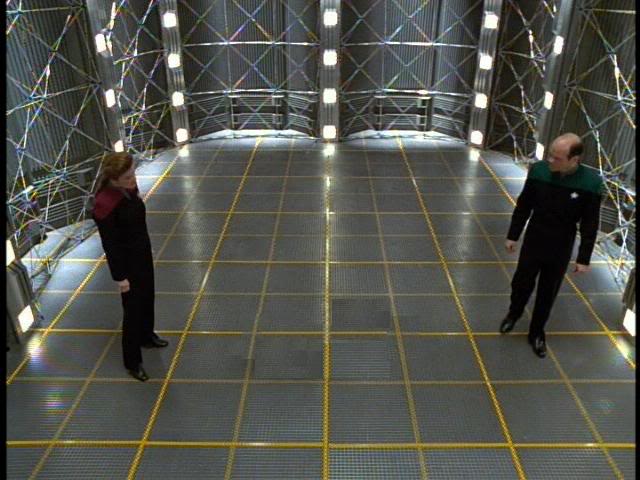 Your POV
What do you think? Got a question for David?  Add your comments to the blog or reach me via email: R (at) ConstellationRG (dot) com or R (at) SoftwareInsider (dot) com.
Additional interviews will be added and updated!  To be considered for the series, please reach out to Elaine (at) ConstellationRG (dot) com.
Reprints
Reprints can be purchased through Constellation Research, Inc. To request official reprints in PDF format, please contact sales (at) ConstellationRG (dot) com.
Disclosure
Although we work closely with many mega software vendors, we want you to trust us. For the full disclosure policy, see the full client list on the Constellation Research website.
Copyright © 2011 R Wang and Insider Associates, LLC All rights reserved.