Executive Profiles: Disruptive Tech Leaders In Social Business – Alan F. Nugent, Mzinga, Inc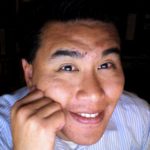 Welcome to an on-going series of interviews with the people behind the technologies in Social Business.  The interviews  provide insightful points of view from a customer, industry, and vendor perspective.  A full list of interviewees can be found here.
Alan F. Nugent, CEO Mzinga, Inc


Biography
Alan (Al) Nugent is the Chief Executive Officer of Mzinga. He joined the company in early 2010 as CTO-in-residence to facilitate the production release of Mzinga's flagship product, OmniSocial, and serves on the company's board of directors.   A highly accomplished software industry veteran, he brings more than 30 years of experience in strategic management and technology innovation to his role as CEO.  Prior to Mzinga, he was executive vice president and Chief Technology Officer at CA, Inc., where he was responsible for setting the strategic technology direction for the company.  Other executive roles include senior vice president and CTO of Novell, executive vice president, CTO, and CIO of Vectant, Inc., senior vice president, CTO, and CIO at American Re-Insurance Company, and SVP and CTO at Xerox Corporation.  Al also participated in the formation of three successful startup companies in the 1980s and began his 30-year career at Hewlett-Packard Company.
Al is an instrument-rated private pilot and has played professional poker for the past three decades. In his sparse spare time, he enjoys rebuilding older American muscle cars and motorcycles, collecting antiquarian books, epicurean cooking, and has passion for cellaring American and Italian wines.  Al is the independent member of the Board of Directors of Adaptive Computing in Provo, UT and a member of several technology advisory boards. He is a frequent writer on business and technology topics and has shared his thoughts and expertise at many industry events throughout the years.
The Interview
1. Tell me in 2 minutes or less why Social Computing is changing the world for your customers?
Al Nugent (AN): It's not just changing the world for our customers, but all customers, whether they know it or not.  Organizations recognize that their customers now have a voice that they never had before.  The customer voice carries an incredible echo and resonates in ways a single voice never could before.  Companies have to take a proactive approach in dealing with their customers or they will be forced to react.  This is the difference. If the  customer want to be proactive, the company has got to get out ahead of these customers and every interaction they are aware of.  The alternative -  have a customer bash me on twitter and I have to clean up.  This realization has caused our customers both existing, prospective and others to wake up to this new voice and respond to it.
2. What makes social computing disruptive? (Why is this disruptive in general for the enterprise)
(AN): This breaks the model for what typical enterprise solutions have all been about. Legacy apps  have been carefully controlled from  a cultural perspective.  Let me pick on one category - CRM solutions.  If you remember, CRM was about dealing with the customer better.  But in the end, all the users wanted to do was control the relationship with the customer and put an inside out approach.
Social computing turns everything around and forces you to deal with what's going on outside the enterprise. It doesn't quite scale or integrate as easily as it should.  The integration can cause conflicts.  This is an example of a good news versus bad news scenario.  Bottom line - we have to shift to proactiveness.
3. What is the next big thing in Social Business software?
(AN): The next big thing is not the technologies.  It's about the analytics.  BI is the euphemism that crosses all over interesting activities, processes, and practices. This is the lens that makes businesses happen.  We will see an adoption of different social technologies and the analytics will be the glue that brings it together.  I would also say mobility plays a big role in the next wave.  Mobility will serve more than just a platform technology.  Another area will include delivering a horizontal set of core services that tie back to role based applications.  Overtime, the industry will create an integrated set of services that manifests as a platform.
4. What are you doing that's disruptive for Social Computing?
(AN): It's interesting, I saw the questions and thought what are we doing that will change the world? It's a big mountain to climb, if I was to characterize one area, we'll bring through some break through in analytics to allow for the understanding at a different level than at transactional levels or aggregate levels. Mzinga will make our mark there.  We'll have relevant role-based applications.
5. Where do you see technology convergence with Social?
(AN): This is a great question.  There's a bit of industry taking some things for granted.  We are standing in the shoulder of giants. We have this because many people have been working on this for decades.  There exists a modern day dream of communities of practice and collaboration.  We have to address how you have a tech infrastructure that supports communal work and collective work?  The technologies that are converging, mobility and the mobile networks in 4G, will crawl all over the planet and become a huge enabler for visually and contextually rich social computing.
All the people coming into the work force are acculturated around these technology enabled social things.  They are absolutely positively cultured around mobile.  As a vendor and company we have to stay ahead of all that.  We have to focus on the human convergence with different work forces.
6. if you weren't focused on Social Computing what other disruptive technology would you have pursued?
(AN): Ray, I tell people I'm a physicist.  That's why you'll see me on a large atom collider.  I'd be a high energy physicist and go after Mark Goldman and the guys thinking about the quantum world.  In fact I'm a science fiction nut. I've always been fascinated.  Another area that I would have pursued if it wasn't technology would be wine making. I know there's a science – the chemistry associated with fermentation sciences.
7. What's your favorite science fiction gadget of all time?
(AN): I've got a list of the top 5.  I think if I had a choice between any of them it'd be a time machine.  To go back and forth is the top of the heap.  Hot on the list are also transporters, starships, medical technologies from the StarTrek genre, and a medical tricorder or the curing stuff and healing.  I hope our society will evolve to a point that technology can extend the life span and increase the quality of life as well.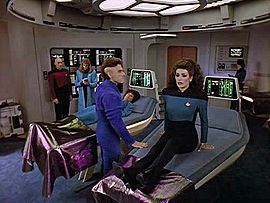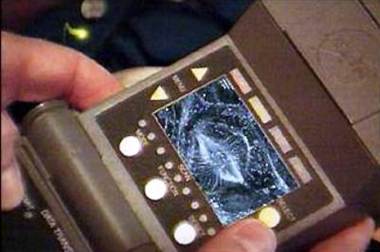 Your POV
What do you think? Got a question for Al?  Add your comments to the blog or reach me via email: R (at) ConstellationRG (dot) com or R (at) SoftwareInsider (dot) com.
Additional interviews will be added and updated!  To be considered for the series, please reach out to Elaine (at) ConstellationRG (dot) com.
Reprints
Reprints can be purchased through Constellation Research, Inc. To request official reprints in PDF format, please contact sales (at) ConstellationRG (dot) com.
Disclosure
Although we work closely with many mega software vendors, we want you to trust us. For the full disclosure policy, see the full client list on the Constellation Research website.
Copyright © 2011 R Wang and Insider Associates, LLC All rights reserved.