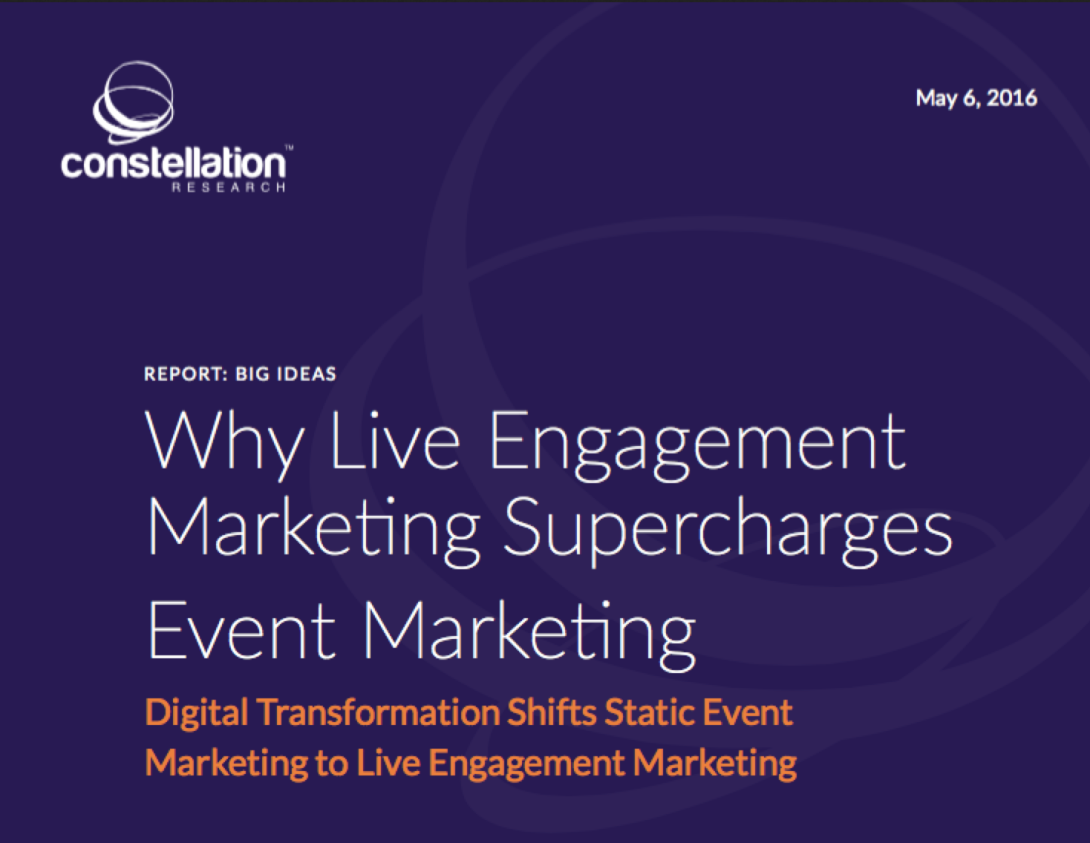 Research Summary: Why Live Engagement Marketing Supercharges Event Marketing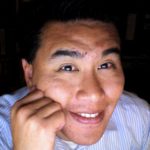 Digital Transformation Shifts Static Event Marketing to Live Engagement Marketing 
Event marketing often represents 21 percent to 33 percent of most marketing organization budgets. While success criteria remain murky at worst and sparse at best, organizations have an opportunity to digitize event marketing using live engagement marketing techniques. Live engagement marketing provides marketing teams with the capability to not only quantify event marketing activities but also identify success rates in right time. This real-time capability enables event marketing teams to make adjustments during the event that improve engagement and ultimately increase conversion rates.
This report launches a new research category called Live Engagement Marketing.  The category reflects the digital transformation of traditional event marketing.

Click here to purchase/download
Your POV.
Are you ready to transform marketing with live engagement marketing? Are you looking to super charge your event marketing efforts? Add your comments to the blog or reach me via email: R (at) ConstellationR (dot) com or R (at) SoftwareInsider (dot) org.
Please let us know if you need help with your Digital Business transformation efforts. Here's how we can assist:
Developing your digital business strategy
Connecting with other pioneers
Sharing best practices
Vendor selection
Implementation partner selection
Providing contract negotiations and software licensing support
Demystifying software licensing
Resources
Reprints can be purchased through Constellation Research, Inc. To request official reprints in PDF format, please contact Sales .
Disclosure
Although we work closely with many mega software vendors, we want you to trust us. For the full disclosure policy,stay tuned for the full client list on the Constellation Research website. * Not responsible for any factual errors or omissions.  However, happy to correct any errors upon email receipt.
Copyright © 2001 - 2016 R Wang and Insider Associates, LLC All rights reserved.
Contact the Sales team to purchase this report on a a la carte basis or join the Constellation Customer Experience