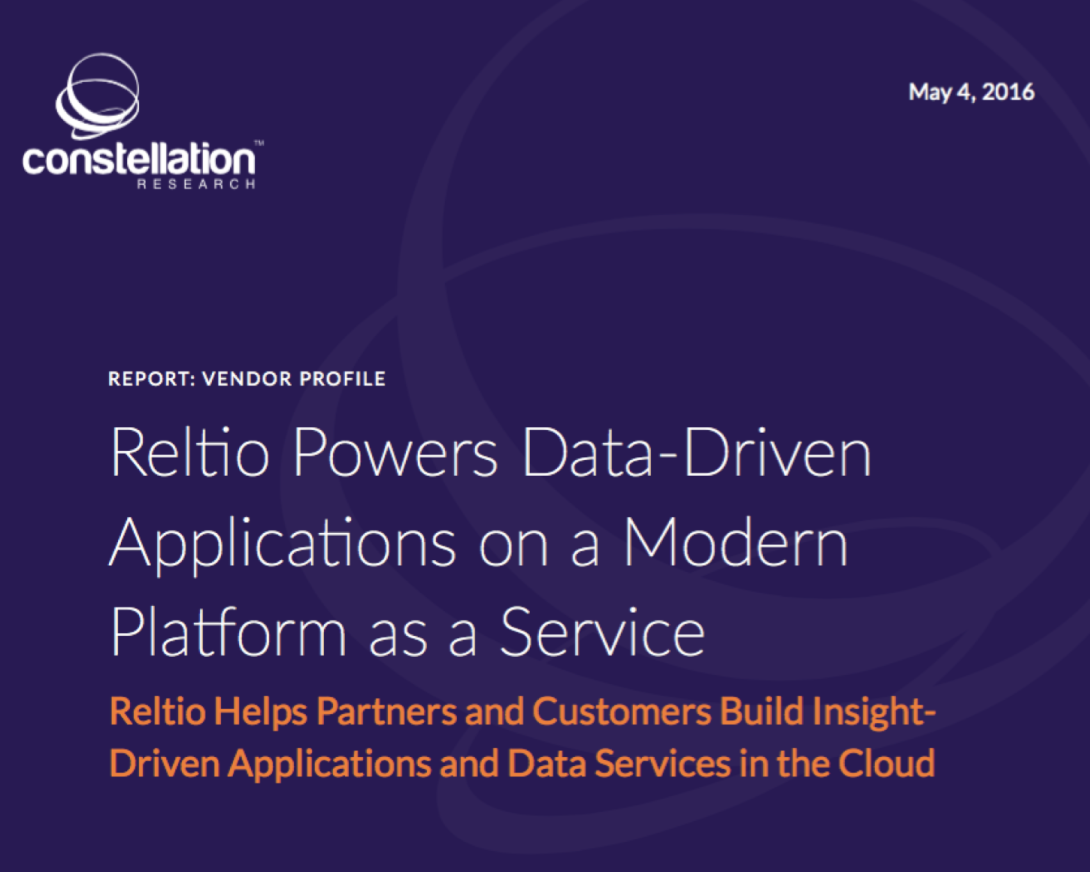 Research Summary: Reltio Powers Data-Driven Applications on a Modern Platform-as-a-Service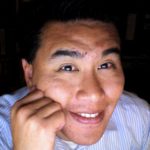 Reltio Helps Partners and Customers Build Insight- Driven Applications and Data Services in the Cloud
Privately-held Reltio, a Silicon Valley-based firm, offers Reltio Cloud, a modern data-management Platform as a Service (PaaS) that enables horizontal and industry- specific, data-driven applications. The platform also enables partners and end-user organizations to rapidly create their own data-driven apps. Data-driven apps help organizations take data, deliver relevant information, identify insights, reveal patterns and drive decisions across the enterprise. This approach addresses gaps in a hodgepodge of solutions that often include master data management, business intelligence and analytics, transactional business applications, and Big Data infrastructure and tools.
Reltio was founded on the belief that organizations need reliable, relevant access to information at their fingertips, and that apps should be personalized to support a user's role and business goals.

Your POV.
Do you need a data driven platform?  Will you need a platform as a service to build data driven apps?  Have you used Reltio? Let us know what your experiences have been and feel free to reach out.  Add your comments to the blog or reach me via email: R (at) ConstellationR (dot) com or R (at) SoftwareInsider (dot) org.
Please let us know if you need help with your Digital Business transformation efforts. Here's how we can assist:
Developing your digital business strategy
Connecting with other pioneers
Sharing best practices
Vendor selection
Implementation partner selection
Providing contract negotiations and software licensing support
Demystifying software licensing
Resources
Reprints

Reprints can be purchased through Constellation Research, Inc. To request official reprints in PDF format, please contact Sales .
Disclosure
Although we work closely with many mega software vendors, we want you to trust us. For the full disclosure policy,stay tuned for the full client list on the Constellation Research website.
* Not responsible for any factual errors or omissions.  However, happy to correct any errors upon email receipt.
Copyright © 2001 -2016 R Wang and Insider Associates, LLC All rights reserved.
Contact the Sales team to purchase this report on a a la carte basis or join the Constellation Customer Experience