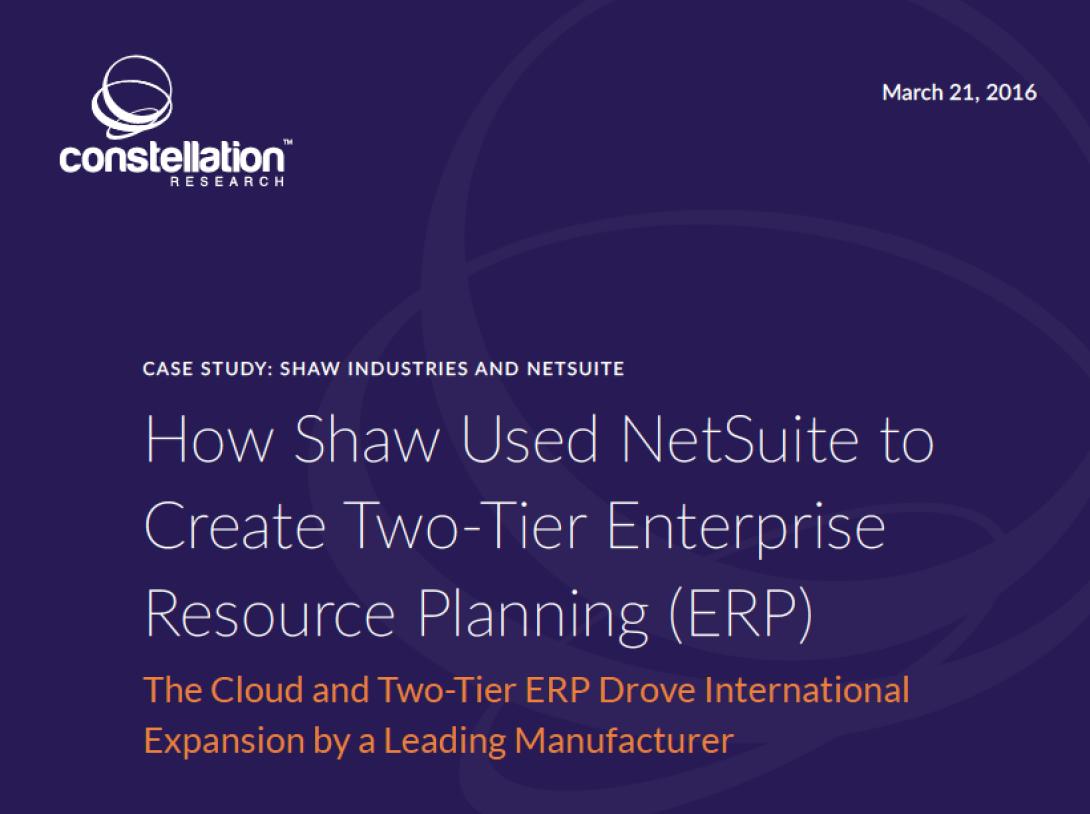 Research Summary: How Shaw Used NetSuite To Create Two-Tier ERP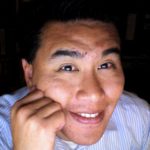 The Cloud and Two-Tier ERP Drove International Expansion by a Leading Manufacturer 
Shaw Industries Group, Inc. is the world's largest carpet manufacturer. In 2011 Shaw decided to prioritize international expansion and build a factory in Nantong, China. However, Shaw's pre-2011 ERP system was heavily customized for North American Operations. Shaw selected NetSuite Cloud ERP system to support two-tier ERP that integrated the core ERP system with supporting systems.
This case study documents the benefits and lessons learned from Shaw Industries' experience implementing Netsuite Cloud ERP.
Problem
Solution sought by  CIO for ERP to support international expansion
Existing system heavily customized for North American operations
Conservative culture hesitant about the opportunity to use cloud
Solution
Cloud ERP system applied to support two-tier ERP
Integration among core HQ ERP with other supporting systems NetSuite ERP used as the foundation for non North American Operations
Benefits
Improved agility for international expansion with an ERP platform
Avoided millions in capital expense to build out a regional data center
Reduced potential operating expenses in staffing for an APAC team
Your POV.
Are you ready to replace your core ERP? Have you considered cloud deployment options?  Is NetSuite on your short list? Let us know what your experiences have been and feel free to reach out.  Add your comments to the blog or reach me via email: R (at) ConstellationR (dot) com or R (at) SoftwareInsider (dot) org.
Please let us know if you need help with your Digital Business transformation efforts. Here's how we can assist:
Developing your digital business strategy
Connecting with other pioneers
Sharing best practices
Vendor selection
Implementation partner selection
Providing contract negotiations and software licensing support
Demystifying software licensing
Resources
Reprints

Reprints can be purchased through Constellation Research, Inc. To request official reprints in PDF format, please contact Sales .
Disclosure
Although we work closely with many mega software vendors, we want you to trust us. For the full disclosure policy,stay tuned for the full client list on the Constellation Research website.
* Not responsible for any factual errors or omissions.  However, happy to correct any errors upon email receipt.
Copyright © 2001 -2016 R Wang and Insider Associates, LLC All rights reserved.
Contact the Sales team to purchase this report on a a la carte basis or join the Constellation Customer Experience