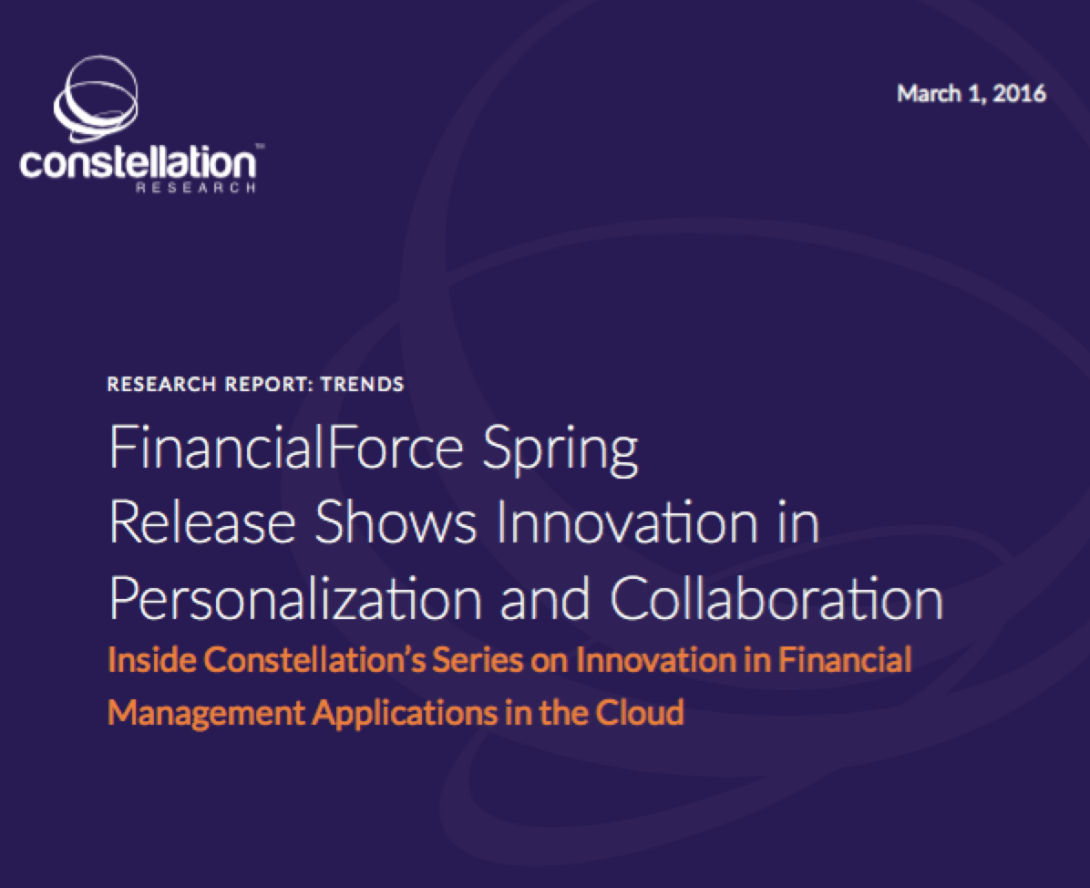 Research Summary: FinancialForce Spring Release Shows Innovation In Personalization And Collaboration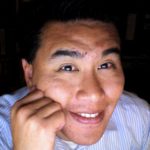 Innovation Arrives To Cloud-Based Financial Management Applications
Constellation's series on innovation in financial management applications in the cloud identifies finance leaders and technology providers seeking to transform the current legacy on-premises market. As finance leaders venture into the cloud for innovation and renewal of mission-critical financial management applications, they must shatter myths about security, customization, and regulatory compliance.
Nine benefits of the cloud continue to outweigh the risks, including potential vendor lock- in. Those who make the shift to the cloud drive overall innovation in achieving reduction of cost of ownership and complexity, mobile access, and reduction of cost of maintenance or increased value, integration, and self-service business intelligence.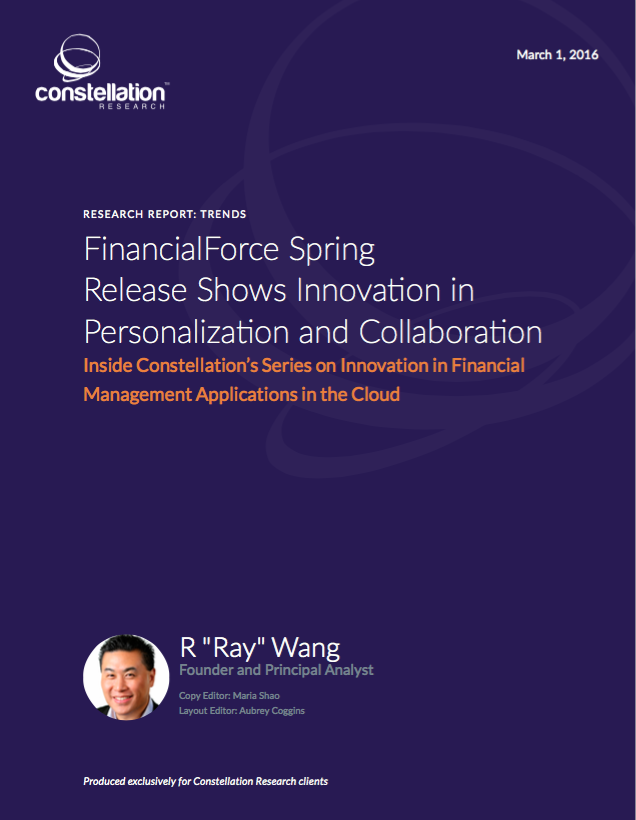 On March 1, 2016, FinancialForce announced the spring 2016 release of its flagship application. The new release focuses on improving the future of work for finance departments. Key highlights include greater end user form personalization, related content panels with social collaboration, and new accounting functionality for intercompany reconciliation and automated elimination entries.
Purpose & Intent
This report reviews the latest offering in Financial Management applications in the cloud and related Enterprise Resource Planning (ERP) trends. Chief Finance Officers (CFOs) and finance leaders seeking advice on the cloud can take advantage of the ERP user survey and cloud adoption trends to understand how peer organizations have advanced their usage of ERP and financial management applications.
Your POV.
Are you ready to replace your core financials? Have you considered cloud deployment options?  Is FinancialForce.com on your short list? Let us know what your experiences have been and feel free to reach out.  Add your comments to the blog or reach me via email: R (at) ConstellationR (dot) com or R (at) SoftwareInsider (dot) org.
Please let us know if you need help with your Digital Business transformation efforts. Here's how we can assist:
Developing your digital business strategy
Connecting with other pioneers
Sharing best practices
Vendor selection
Implementation partner selection
Providing contract negotiations and software licensing support
Demystifying software licensing
Resources
Reprints

Reprints can be purchased through Constellation Research, Inc. To request official reprints in PDF format, please contact Sales .
Disclosure
Although we work closely with many mega software vendors, we want you to trust us. For the full disclosure policy,stay tuned for the full client list on the Constellation Research website.
* Not responsible for any factual errors or omissions.  However, happy to correct any errors upon email receipt.
Copyright © 2001 -2016 R Wang and Insider Associates, LLC All rights reserved.
Contact the Sales team to purchase this report on a a la carte basis or join the Constellation Customer Experience