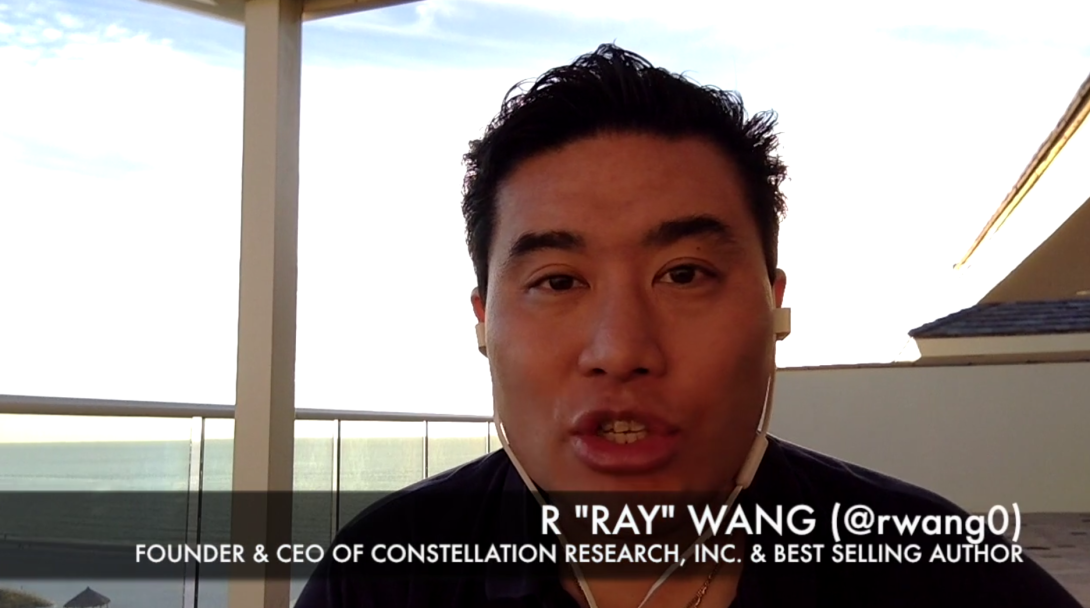 News Analysis: In Search Of Growth Amidst Digital Disruption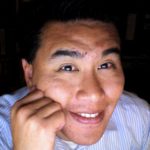 Organizations In Search Of Growth Must Consider Macro Forces
Burgeoning money supplies in both the US and China have fueled an indefensible growth post Global Financial Crisis.   Since 2000, the money supply has tripled from $6000 USD billion to 12288.10 USD billion in November of 2015 (see Figure 1).   Since 2005, china's money supply has grown 7X from 20000 CNY Billion to 137400 CNY Billion in November of 2015 (see Figure 2).  While this level of money supply growth would normally cause inflation, income inequality has played a key role in keeping inflation in check because the richest 1% of people in the world now own more than 50% of global wealth (see Figure 3)
20160107 News Analysis: In Search Of Growth Amidst Digital Disruption from Constellation Research on Vimeo.
Figure 1. Massive Growth In US Money Supply M2 Shows Tripling since 2000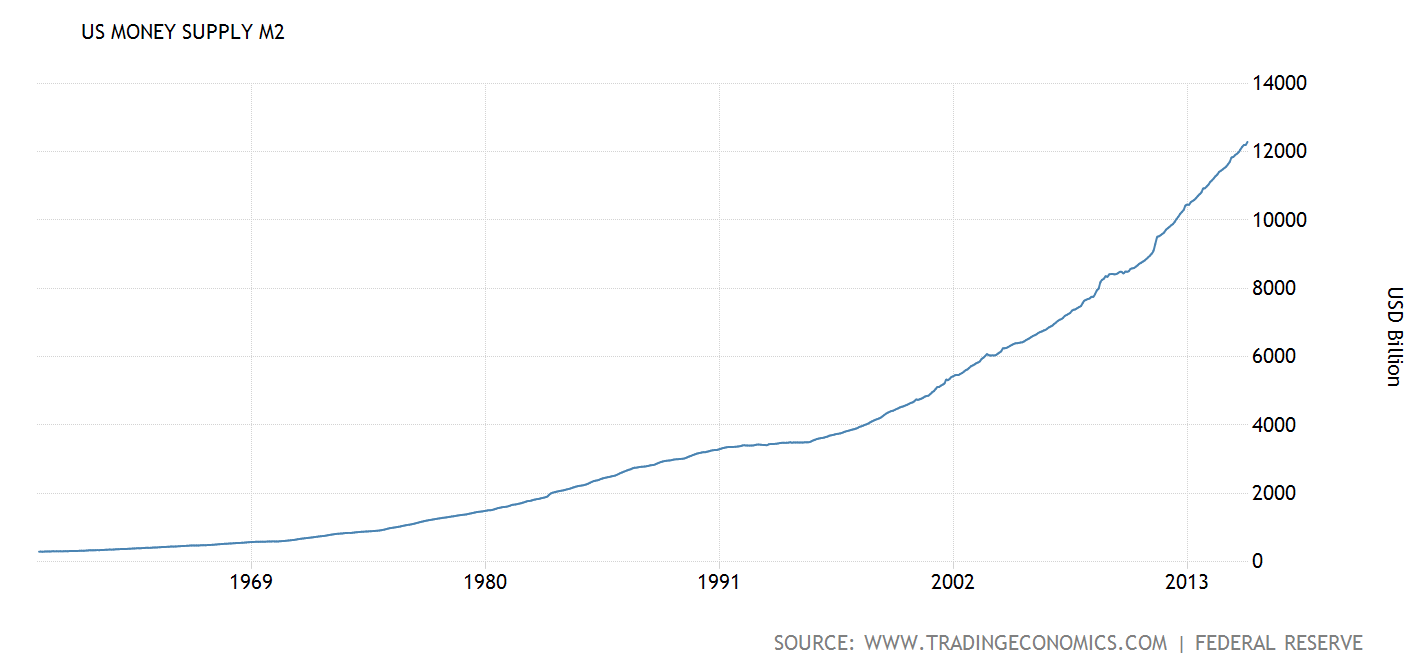 Figure 2. Chinese Money Supply (M2) Has Increased Seven Fold Since 2005


Figure 3. By 2016, The Top 1% Will  Have More Than 50% Share Of Global Wealth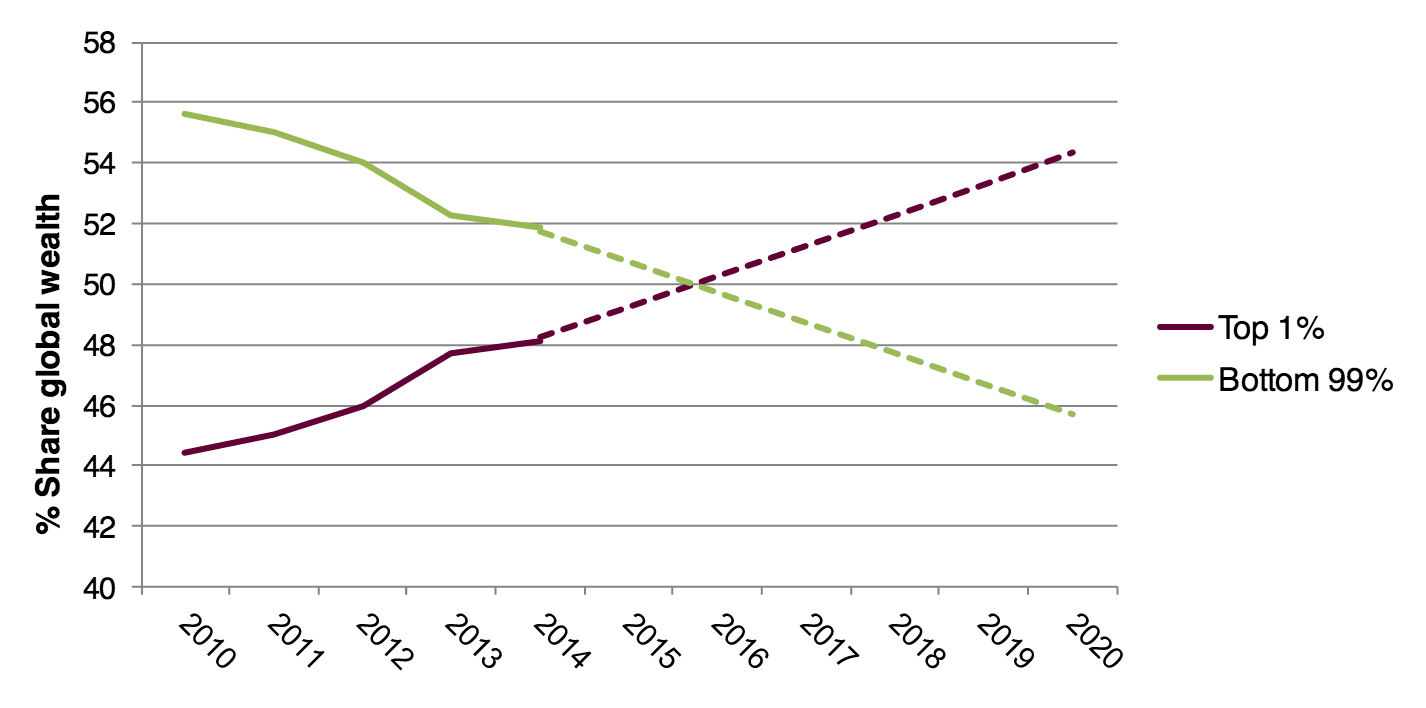 Lesson 1 - Transform Business Models And Engagement
Lesson 2 - Keep The Brand Promise
Lesson 3 - Sell The Smallest Unit You Can
Lesson 4 - Know That Data Is The Foundation Of Digital Business
Lesson 5 - Build For Insight Streams
Lesson 6 - Win With Network Economies
Lesson 7 - Humanize Digital With Digital Artisans
Lesson 8 - Democratize Distribution With P2P Networks
Lesson 9 - Deliver Intention Driven, Mass Personalization At Scale
Lesson 10 - Segment by Digital Proficiency Not Age
Digital Disruption, Technology Startups, And Mergers Drive Growth
Investors tasked to achieve growth have mostly approached the challenge by:
Pushing for mergers and acquisitions
Investing in technology startups
Investing in startups with disruptive business models
The result has been an average age of company on the S&P 500 down from 60 years to 15 years and 52% of the Fortune 500 merged, acquired, gone bankrupt, or fallen off the list since 2000.   Even worse, the proliferation of bets in these three categories is exacerbating the number of organizations in the market and reducing the number of growth options
The Bottom Line: Digital Darwinism Is Unkind To Those Who Wait
Organizations focused on jump starting growth must begin their transformation to a digital business.  With fewer and fewer companies surviving as margin based businesses, those organizations building new digital business models will be rewarded with growth valuations.  As the winner takes all market continues, digital transformation is a key lever in the ability to grow profits, expand markets, and dominate a market.
Get The Book Now Before Digital Darwinism Impacts You
Purchase on Amazon
Bulk Orders: contact [email protected]
About Disrupting Digital Business
Join the Digital Disruption Tour. Events in San Francisco, Atlanta, London, and Amsterdam!
Your POV.
Are you ready to disrupt digital business?  Have you ordered the book?
Add your comments to the blog or reach me via email: R (at) ConstellationR (dot) com or R (at) SoftwareInsider (dot) org.
Please let us know if you need help with your Digital Business transformation efforts. Here's how we can assist:
Developing your digital business strategy
Connecting with other pioneers
Sharing best practices
Vendor selection
Implementation partner selection
Providing contract negotiations and software licensing support
Demystifying software licensing
Resources
Reprints
Reprints can be purchased through Constellation Research, Inc. To request official reprints in PDF format, please contact Sales .
Disclosure
Although we work closely with many mega software vendors, we want you to trust us. For the full disclosure policy,stay tuned for the full client list on the Constellation Research website.
* Not responsible for any factual errors or omissions.  However, happy to correct any errors upon email receipt.
Copyright © 2001 -2016 R Wang and Insider Associates, LLC All rights reserved.
Contact the Sales team to purchase this report on a a la carte basis or join the Constellation Customer Experience