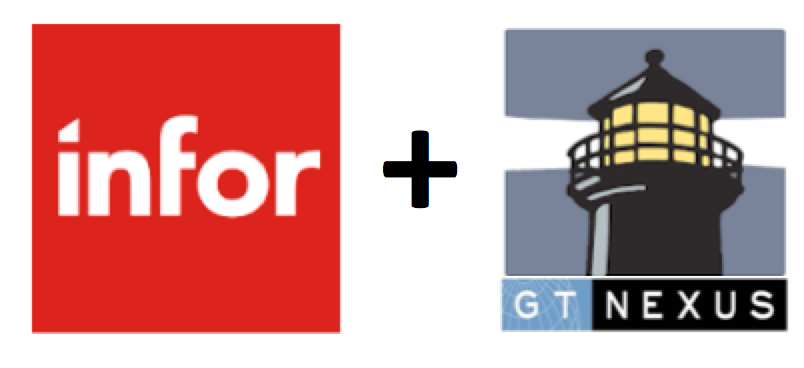 News Analysis: @Infor Acquires @GTNexus for $675M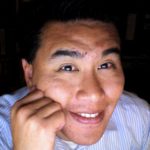 Jointly Written with Guy Courtin
Infor Moves Towards A Cloud Network Economy With Acquisition Of GT Nexus

On August 11th, 2015, Infor announced the $675M acquisition of GT Nexus, a private supply chain and procurement network solution vendor.  GTNexus brings $150M in cloud revenue, 28,000 companies on their network, 100,000 users across 66 countries, and $100B of goods each year on the procurement network. Constellation believes this will have long term positive consequences for both client bases. The largest impact will be the continued transformation of Infor into a true cloud solution powerhouse. Constellation sees three main takeaways:
Manufacturing is no longer an island in the digital economy. Both companies have a strong presence within manufacturing. GT Nexus completes the network economy by including a procurement network and supply chain orchestration.

Point of view (POV): Network economies require three things: content (Product) , network (distribution), and arms dealing (technology/software).  Infor brings a huge base of manufacturers and retailers (products) while GT Nexus brings the procurement (network).  The combined clouds (arms dealer) bring technologies to the manufacturers to enable direct to customer and go from product ideation to commerce.
Platform play opens up additional total addressable markets. GT Nexus has made major efforts to grow their platform - to become the network of networks.  The platform provides Infor with an untapped market opportunity.

(POV): GT Nexus has demonstrated the power of the platform via success stories such as Caterpillar who has leveraged the solution to better manage their network of products. Via the cloud based platform, Caterpillar is not only able to manage this vast range of products but is also able to pull insights from the large amount of data that is being created from the platform. Truly taking the community information and adapting new business use cases.This platform development will open up new opportunities for Infor customers.Especially when it comes to verticals such as retail where Infor has been working hard to reworking in some cases developing an entire new suite of offerings. the knowledge and experience that GT Nexus brings to the equation will accelerate these efforts. Which could mean that Infor will be able to integrate this cloud based platform into their current offerings. The networks that Infor will add, such as the one exemplified by Caterpillar, will bring a tremendous asset to a company that is looking to become "the world's first industry cloud company."
Combined force can become major player for retail. As stated during Infor's analyst day in March of this year, the company was building "everything from scratch"  for retail..

(POV): With the addition of GT Nexus to the fold, where ever those efforts where they will only get a tremendous boost from what GT Nexus already has in the fold. Working with the likes of Patagonia, Brooks Brothers and Deckers (makers of such brands as UGG and Teva), GT Nexus has addressed a wide array of retailer issues. From better supplier relations to cross channel order management, the GT Nexus platform has been tackling major issues facing retailers. This focus on the retail supply chain is an important piece of the Infor puzzle. This is an area that Infor has expressed a strong desire to become a major player in, with this news it might just achieve that goal.
The Bottom Line: Network Economies Democratize The Disruption Of Digital Businesses
Mergers are nothing new in the world of enterprise software and customers should not be surprised.. GT Nexus was one of the few large supply chain and procurement vendors that could be an acquisition target. Others vendors such as Manhattan Associates, Logility and Kinaxis remain strong targets for mergers and acquisition in supply chain.  On the procurement side, hot startup Coupa is giving SAP Ariba a run for the money.  The result, it makes sense for large players such as Infor to turn their eyes to such a move and this fulfills a need that cannot be allowed to wait for development to satisfy.
Recommendations: Rationalize Your Vendors In The Cloud Post Merger
For Infor customers this should prove to be highly beneficial. GT Nexus will add a host of new offerings that Infor customers should be able to take advantage of immediately. Infor customers in manufacturing or retail should determine what parts of GT Nexus they can immediately address for supply chain orchestration and procurement network issues. For GT Nexus clients, things should be business as usual. However, be aware that supply chain and procurement networks are not the only priority for Infor. On the contrary, Infor has been more successful in ERP and HCM. Customers should ensure that they are clear as to how they will fit in the new organization and what efforts will be made to ensure that their solutions continue to command the attention it warrants.  As many customers overlap, they should evaluate how the merger streamlines existing contracts and improve the ability to create network economies.
Your POV.
What do you think of the acquisition? Are you Infor, GTNexus customer or both?  Will you stick with Infor? Add your comments to the blog or reach me via email: R (at) ConstellationR (dot) com or R (at) SoftwareInsider (dot) org.
Please let us know if you need help with your Digital Business transformation efforts. Here's how we can assist:
Developing your digital business strategy
Connecting with other pioneers
Sharing best practices
Vendor selection
Implementation partner selection
Providing contract negotiations and software licensing support
Demystifying software licensing
Resources
Reprints
Reprints can be purchased through Constellation Research, Inc. To request official reprints in PDF format, please contact Sales .
Disclosure
Although we work closely with many mega software vendors, we want you to trust us. For the full disclosure policy,stay tuned for the full client list on the Constellation Research website. * Not responsible for any factual errors or omissions.  However, happy to correct any errors upon email receipt. Copyright © 2001 -2015 R Wang and Insider Associates, LLC All rights reserved. Contact the Sales team to purchase this report on a a la carte basis or join the Constellation Customer Experience.