Executive Profiles: Disruptive Tech Leaders In Social Business – David Sacks, Yammer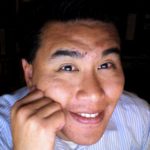 Welcome to an on-going series of interviews with the people behind the technologies in Social Business.  The interviews  provide insightful points of view from a customer, industry, and vendor perspective.  A full list of interviewees can be found here.
David Sacks, Founder, CEO and Chairman of the Board Yammer Inc.



Biography
David is the Founder and CEO of Yammer, Inc. He has been involved in the internet space for ten years as an entrepreneur, executive and investor, starting with PayPal in 1999. David was PayPal's Chief Operating Officer and product leader, taking the company from startup to IPO and eventual sale to eBay for $1.5 billion. Subsequently, he founded Geni.com, which is creating a family tree of the whole world, enabling millions of family members to connect, share, and preserve their lives. He also produced and financed the movie "Thank You For Smoking." He has a B.A. in Economics from Stanford University and a J.D. from the University of Chicago Law School.
The Interview
1. Tell me in 2 minutes or less why Social Computing is changing the world for your customers
David Sacks (DS): Social networking has had a profound impact on the way people connect, communicate and get information in their personal lives. Yammer provides an analogous approach in the enterprise, but as a private, secure business tool. Enterprise social networking is changing the way businesses collaborate, leverage knowledge and share information, both internally and with important customers and partners. It is already having a transformational impact within many leading companies, and we are just scratching the surface.


2. What makes social computing disruptive?
(DS): The flow of knowledge, ideas and information is severely broken within many mid to large organizations. We hear from companies all the time that traditional enterprise systems are not addressing many of the fundamental communication and collaboration challenges they are facing, such as connecting and aligning employees and teams across locations, enabling mobile workers, and improving responsiveness and support for customers regardless of location.
Enterprise social networking helps businesses become more collaborative, nimble, and responsive to customer needs. It can break down silos and enable information to flow into and within a company more freely. It can also flatten organizations allowing ideas and expertise to come from anywhere.
There's an old saying that knowledge is power. That implies you achieve power by hoarding knowledge and information. We've flipped the paradigm on its head and now the power comes from the value of sharing and being collaborative. This concept in itself can be quite disruptive, but is what many leading companies are trying to achieve.
3. What is the next big thing in Social Business software?
(DS): One area is greater integration. Today, there are generally two approaches. Some vendors are building social networks into specific line of business applications, which results in multiple social networks within a company. We believe this approach causes fragmentation and dilutes overall business value. Yammer's strategy is to deliver a best-of-breed social layer across enterprise systems of record, such as - content management, CRM, finance, etc. Yammer's approach puts people at the center and gives them easy access to knowledge and expertise of co-workers and to relevant information from systems of record. This is a powerful combination that drives greater individual and organizational productivity.
Another area is use of external private social networks for B2B collaboration. We are seeing a lot of interest and virtually limitless use cases in this area. For example, Razorfish uses external Yammer networks to collaborate more closely with clients. Molson Coors uses external networks to foster an active alumni network of brand ambassadors. With Yammer, it is simple to set up these separate, secure external networks and easily toggle between them. One customer called this capability the "20-second extranet," because of the speed in which he was able to set it up. B2B collaboration is the next great frontier for enterprise social networking.
4. What are you doing that's disruptive for Social Computing?

(DS): Yammer is disruptive for many reasons: From an architecture perspective, we are a pure SaaS provider. Cloud delivery gives us many advantages and compelling customer benefits over traditional on-premise systems. Yammer is also a pure-play social platform built from ground up to leverage the converging trends of social, mobile, cloud, and real-time communication. Traditional software architectures and on-premise deployment models simply can't match the pace of innovation or meet the requirements for mobile optimization, broad integration or intercompany connectivity.
We also design from a consumer approach, which means we focus intensely on delivering a compelling user experience. Social is different from other business software, because participation is voluntary. You can't force people to be social and share, so the user experience is critical.
Yammer's freemium business model is also disruptive. Anyone can easily start a Yammer network for free and invite co-workers to join. As adoption increases, companies can upgrade to the premium version. This allows them to prove business value before they buy, which is unique. The Yammer premium version provides tools for IT administrators and enterprise features such as Active Directory sync, single sign-on support, and integration modules for SharePoint, NetSuite, Salesforce.com and others.
We also provide hands-on professional services and dedicated customer support for no extra cost as part of the premium offering for mid to large companies that need help with structured roll-outs, implementing best practices, integration, training, management and measurement, etc. The fact that we provide this for no extra cost is also unique.
5. Where do you see technology convergence with Social?
(DS): Social and mobile go hand in hand. If data is truly mobile, it should be stored in the cloud. There is also the technology convergence between social and enterprise systems of record. An example is where NetSuite is pushing activity stories and changes to financial records into the Yammer activity stream. These records are then searchable and discoverable within Yammer, but we maintain the original permission rights within NetSuite. You will start seeing much more of this convergence between traditional systems of record and enterprise social networks.
6. If you weren't focused on Social Computing what other disruptive technology would you have pursued?
(DS): That's a tough question … there are so many interesting areas. One fascinating area is the computer human interface - allowing people to operate machines with their minds. It sounds like science fiction, but it's closer to reality than we realize. There was a recent 60 Minutes piece about how this type of interface is helping soldiers that have lost limbs in war to operate mechanical arms or wheelchairs by thinking. It's amazing stuff.


7. What's your favorite science fiction gadget of all time?
(DS): Probably the Star Trek communicator, but that essentially exists now through smart phones and tablets. Another great sci-fi technology, also from Star Trek, is the Borg Cube. It's sort of the ultimate collaborative culture gone awry. You get a group of people perfectly synchronized and all the thoughts drive the best solution. It's about collaboration. I guess that is kind of a metaphor for what we're doing at Yammer, but obviously without all the evil assimilation stuff.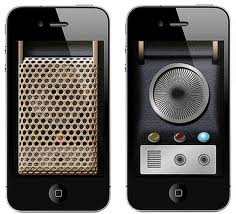 Your POV
What do you think? Got a question for David?  Add your comments to the blog or reach me via email: R (at) ConstellationRG (dot) com or R (at) SoftwareInsider (dot) com.
Additional interviews will be added and updated!  To be considered for the series, please reach out to Elaine (at) ConstellationRG (dot) com.
Reprints
Reprints can be purchased through Constellation Research, Inc. To request official reprints in PDF format, please contact sales (at) ConstellationRG (dot) com.
Disclosure
Although we work closely with many mega software vendors, we want you to trust us. For the full disclosure policy, see the full client list on the Constellation Research website.
Copyright © 2011 R Wang and Insider Associates, LLC All rights reserved.