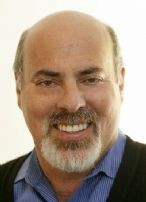 Press Release: Advanced Analytics And Decision Services Pioneer Neil Raden Joins Constellation Research, Inc.
Santa Fe, New Mexico – July 19, 2011
1:30 PM (GMT -5:00) Pacific Standard Time
Constellation Research Inc, a next generation research analyst and advisory firm helping clients achieve business value from emerging and disruptive technologies, announced today that Neil Raden has joined as a Vice-President & Principal Analyst. With over 30 years of industry experience, Neil has served as a developer, consultant, and industry analyst in all areas of decision services including business intelligence (BI), information integration, data warehousing, statistical/predictive modeling, decision automation, and IT systems integration including architecture, planning, project management, and execution.
Neil was an instructor at the first TDWI (The Data Warehousing Institute) in 1995 and is a current member of the BBBT (Boulder BI Brain Trust). Neil is the author of over forty thought leadership papers and hundreds of articles. He is the co-author of the book "Smart (Enough) Systems: How to Deliver Competitive Advantage by Automating Hidden Decisions" Prentice Hall, 2007.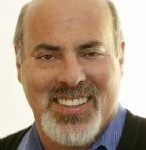 Neil's vast industry experiences include founding Hired Brain's Inc and Archer Decision Sciences.  As President, he's provided expertise in "classic" consulting services and implementation practices in BI, analytics, and decision management.  Areas of expertise include search, semantic technology and information integration, as well as operational BI, including real-time, decision automation, and closed loop systems.  Previous roles include Chairman of the Advisory Board at Sandia National Laboratories, Co-Founder of Smart Enough Systems, LLC, and Actuary for Property and Casualty at AIG.
Neil is one of the top analysts in his fields of coverage:
Advanced Analytics
Implications Of Big Data
Next Generation Data Warehouse
Decision Management
Clarifying Healthcare Outcomes Research
Genomics and Big Data
"It's a real privilege to be a part of Constellation Research and to join some of the most brilliant and insightful people in the technology industry. To be an industry analyst requires not only research and advisory skills, it takes energy and devotion; it is a craft that is learned, not assigned. Constellation is a different kind of firm and our work products will be innovative, useful and even a little disruptive at times. At Constellation, we can challenge the conventional wisdom and be trusted advisors to our clients. I'm looking forward to it.", said Neil Raden
"Neil's expertise in transforming data into information and then automating decision management is highly coveted by our clients.  His research topics liberate clients faced with data deluge and a patchwork of broken solutions in business intelligence and decision management.  With the convergence of social, mobile, and cloud in the enterprise, we'll need more analysts like Neil over the next three years", stated R "Ray" Wang, Principal anslyst and CEO.
Please join us in welcoming Neil Raden and Hired Brains, Inc. to the Constellation Research Family!
COORDINATES
Twitter: @NeilRaden
Blogs: Information Week Constellation Research
Linkedin: http://www.linkedin.com/in/neilraden
Geo: Santa Fe, New Mexico
About Constellation Research, Inc.
Constellation Research is a leading research analyst and advisory firm guiding organizations and their leaders through the hype and buzz of the latest disruptive technologies.  Constellation takes a holistic approach in achieving business value for board members, marketing, technology, operations, human resource, and finance executives.
The firm's analysts deliver pragmatic, creative, and impactful research focused on business value, profitability, and market differentiation.  Research analysts bring real world experience, independence, and objectivity to our clients.  Most analysts bring over 2 decades of hands-on experience in working with senior leaders in enterprise organizations.
Constellation serves the needs of buyers and end users who seek insight, guidance, and advice in dealing with a dizzying array of disruptive business models and technologies.  The firm provide the bridge between legacy optimization and future innovation.  Constellation also advises sellers from both the buyer's point of view and how to deliver value to their customers.
Constellation builds partnerships with its clients.  The client and their organization's success is Constellation's only mission.
Press Contacts:
Contact the Media and Influencers relations team at [email protected] for interviews with analysts.
Sales Contacts:
Contact David Stanley, Vice President of Business Development and Sales for more information on how to engage with Constellation Research, Inc.
• Email: David (at) ConstellationRG (dot) com.
• Office: 719.357.7826
• Twitter: @kiwigate