Executive Profiles: Disruptive Tech Leaders In Social Business – Lyle Fong, Lithium Technologies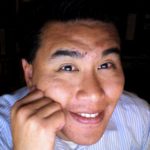 Welcome to an on-going series of interviews with the people behind the technologies in Social Business.  The interviews  provide insightful points of view from a customer, industry, and vendor perspective.  A full list of interviewees can be found here.
Lyle Fong, CEO & Co-Founder Lithium Technologies


Biography
Lyle Fong is the CEO & Co-Founder of Lithium Technologies, helping great companies build a brand nation and delivering the next generation of customer relationships.
Prior to starting Lithium Technologies, Lyle co-founded GX Media, where he was the CTO. He drove the development of Gamers.com, which was rated the #1 independent gaming portal by Nielsen NetRatings. Lyle was instrumental in raising a total of $15M in funding led by CMGI, negotiating multi-million dollar technology licensing deals with Dell, Sony, AltaVista, and Ziff- Davis, and spearheading the spin-off of Lithium Technologies.
The Interview
1. Tell me in 2 minutes or less why Social Computing is changing the world for your customers
Lyle Fong (LF:) Social computing is more than a communication and social media revolution and it's more than a set of technologies. Customers expectations have fundamentally changed and they are continuing to evolve and mature. At its core social computing allows companies to rapidly react to the changes in behaviors and expectations.
We have traditionally seen two routes for companies stepping into this space. Usually organizations started with a support community platform, then went to expand outwards, connecting on Facebook. Its not long before they realize it's not enough – they need a more comprehensive way of managing customer conversations across social networks and web site as opposed to a silo community. More recently we have seen many companies jumping into a Facebook fan page, collecting lots of fans, but soon realizing that there was a need for much deeper conversations between the company and their customers. Organizations were shouting at their customers with PR and ads. The result – organizations were pushing customers away, exactly the opposite of their intention. This time around we are breaking down the walls. You have to ask, "What happens when we treat customers as part of the company?" We are now watching our customers embrace that and create amazing results.
2. What makes social computing disruptive?
LF: Let's dig deeper into customer behaviors and expectations.  They are not just highly connected, they are always connected.  People are spending more time online more than watching TV.  Customers participating in social media now surpasses porn as the #1 activity on the web.  This pervasive level of communication through Twitter followers and Facebook friends, means that customers have unparalleled access to information, and they trust each others opinions, not that of the company.  So, how do we engage them?  This topic is beyond technology and beyond social computing.
Our customers are basically disrupting their own businesses, re-engineering themselves with new business models.  One of them has 30,000 employees and are figuring out any way to disrupt themselves as they don't get disrupted by up and coming and competitors.  The adoption is quick – for TomTom, they had 20,000 cases handled and $150,000 return within two weeks of launch.  Brands start by asking, "How do we build a new relationship with our customer?" We even have customers, like giffgaff/O2 in the UK, who engineered themselves to not need a call center/support team, everything is dealt with by the community, fast. 90% of questions are answered in under 5 minutes – a great outcome for a national wireless telcom!
3. What is the next big thing in Social Business software?
LF: Beyond social, brands are keen to move beyond Facebook and Twitter. Right now the technology is only a small piece of what's needed to enable the transactions. Hence, the socialnomics quote  "The ROI of social is that your business will still be around in 5 years" -- is becoming more valid. The next wave of innovations, case studies, and stories will showcase organizations making strategic transformative moves hand in hand with their best and most passionate customers. This whole move will be all around the social customer. We have many stories to share – The Home Depot, Best Buy, Verizon, AT&T, – we just launched Skype across 8 languages – Sephora tells us their superfans spend 10X more then regular customers - the list goes on.  Seeing more and more companies achieve this goal is what's inspiring!
We see a lot of failures coming from those providers that address social customer solutions with a technology.   They don't realize that the motivation for an internal employee is far different than what motivates a customer.  For example, who has the most capability for damaging your brand on the social web?   You better hope it's not your employees.  Moving forward, brands must work with business partners that truly understand how to embrace and reward the social customer.
4. What are you doing that's disruptive for Social Computing?

LF: Lithium's building a social platform of record. For all the interactions out there, customers can, and should be, a part of your company.  Once you include your best advocates, support agents, and co-creators, then how do you capture this knowledge and engage with them in an authentic way?  How do we drive this stuff into the business and visualize it in the right way?  That's the essence of our passion and this is how we've helped the world's biggest brands navigate and harness everyday.
5. Where do you see technology convergence with Social?
LF: Certainly with the advent of open architectures and open API's, consumers and businesses expect Google, Twitter, big convergence with mobile and desktop apps, and things that sit on social web to enter their businesses.  They expect an API layer to allow their organizations to build new integration and applications into the foundation.
People don't want siloed applications. They want to draw on back end data warehouses or CRM system to give them the right info to sales people.  Organizations want a unified user experience so information does not sit in different silos.  Organizations expect the support section of the website and eCommerce to have the same user experience.  There are two trends in play.  One there's a desire for companies to be open. And, it's okay to be best of breed.
Second of all, at the line of business level we are seeing the willingness of people to use best of breed so long it integrates with common systems.  For instance, we work with a cable company using Omniture with Salesforce for inquiry and for knowledge base trying to tie it all together.   Customers would like preset integration.
6. if you weren't focused on Social Computing what other disruptive technology would you have pursued?
LF: If it weren't social computing as we know it, I'd be doing social more on the forefront of the consumer web and thinking about how I build the next disruptive consumer web technology. Either way, I love what I'm doing with the largest enterprises and the global transformation occurring everyday.
7. What's your favorite science fiction gadget of all time?
LF: Ray, I'd have to start with the Star Trek Warp Drive. Di-lithium crystals rock and guess what, people don't talk about Facebook crystals! Gene Roddenberry was certainly on to something.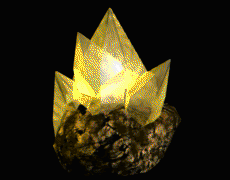 Your POV
What do you think? Got a question for Lyle?  Add your comments to the blog or reach me via email: R (at) ConstellationRG (dot) com or R (at) SoftwareInsider (dot) com.
Additional interviews will be added and updated!  To be considered for the series, please reach out to Elaine (at) ConstellationRG (dot) com.
Reprints
Reprints can be purchased through Constellation Research, Inc. To request official reprints in PDF format, please contact sales (at) ConstellationRG (dot) com.
Disclosure
Although we work closely with many mega software vendors, we want you to trust us. For the full disclosure policy, see the full client list on the Constellation Research website.
Copyright © 2011 R Wang and Insider Associates, LLC All rights reserved.